Mary Poppins Returns trailer: Emily Blunt spreads love and magic in Disney's highly anticipated sequel
You will soon be able to see Mary Poppins at a theater near you once again!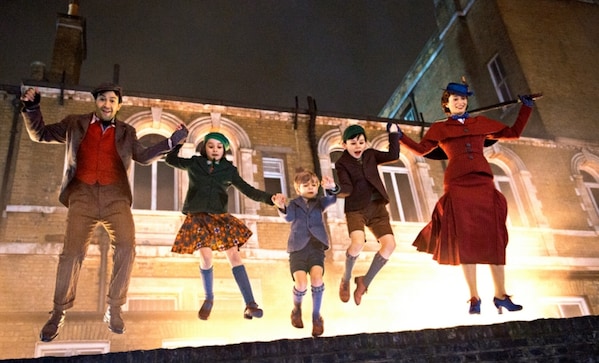 You will soon be able to see Mary Poppins at a theater near you once again!
The teaser trailer for Mary Poppins Returns dropped on 5 February (Monday) during an Oscars commercial break. The Rob Marshall directed movie will introduce Hamilton's Lin-Manuel Miranda as lamplighter Jack, and Emily Blunt as the magical nanny.
"Mary Poppins, it is wonderful to see you," Ben Whishaw as Mr. Banks says in the 95-second clip. Emily Mortimer also appears as his on-screen wife, Mrs. Banks.
Blunt as Poppins replies to the couple, "Yes it is, isn't it?"
Mary Poppins Returns is the sequel to the 1964 Disney original, in which Mary Poppins helps the Banks children as they go overcome a personal loss in 1930's London. Like the first film, the new installment is based on P.L. Travers' classic books.
Mary Poppins Returns takes place in London during the Great Depression. Michael, the lovable child in 1964's Mary Poppins, is now an adult widower. He has three children, and his sister Jane helps take care of them. The family has fallen on hard times, threatened by a cruel bank manager played by Colin Firth.
Mary Poppins Returns, also stars Dick Van Dyke, Colin Firth, Angela Lansbury and Meryl Streep.
It will release on 25 December this year. You can watch the trailer below.
also read
Entertainment
King Charles coronation footage showed Katy Perry had trouble finding her seat at Westminster Abbey.
Entertainment
For Amazon Prime Video, the 'Citadel' star took a lie-detector test that saw her spill the beans on her professional and personal life, both
Entertainment
Pavitr Prabhakar, or Spider-Man India, and Ariel as a mermaid of colour add originality to known stories