Marvel's Avengers: Infinity War has already broken Black Panther's pre-sales record — in just six hours
Avengers: Infinity War became the fastest-selling superhero film in the first 24 hours of pre-sales.
Marvel's next big blockbuster Avengers: Infinity War has already started to break records more than a month ahead of its release.
After the release of its exhilarating trailer, Fandango tweeted that Marvel Studios' upcoming film broke the pre-sale ticket record in just six hours. The previous record holder for the fastest-selling superhero film in the first 24 hours of pre-sales was Black Panther, which continues to lead the box office for a fifth straight week. The Ryan Coogler-directed film took the crown from Batman v Superman: Dawn of Justice.
While Fandango hasn't revealed any actual ticket sale numbers or revenue, it's hard to doubt the record-breaking potential of a Marvel film nowadays.
Digging in its claws, Black Panther has clung to its box-office lead for a fifth straight weekend, taking in an estimated $27 million in North American theaters while fending off A Wrinkle in Time and Tomb Raider. The Marvel superhero film has now earned a domestic total of just over $600 million while becoming the first film since Avatar in 2009 to hold the top spot for five straight weekends. It is only days away from overtaking another Marvel film, The Avengers (2012), as the all-time top-grossing superhero film in North America.
Avengers: Infinity War will see the biggest gathering of Walt Disney Co-owned Marvel's fast-expanding cadre of cinematic superheroes, including Doctor Strange, Black Panther and the Guardians of the Galaxy.
Avengers: Infinity War will hit theatres in India on 27 April.
Entertainment
Andor is still Star Wars, but it doesn't feel overly regulated by the franchise's rulebook. Not being tied to all the Skywalker baggage allows the show to flex its muscles a little, just when the franchise had started to atrophy.
Entertainment
Mia Goth's dual role proves to be the X-factor in Ti West's ode to low-budget filmmaking of all stripes.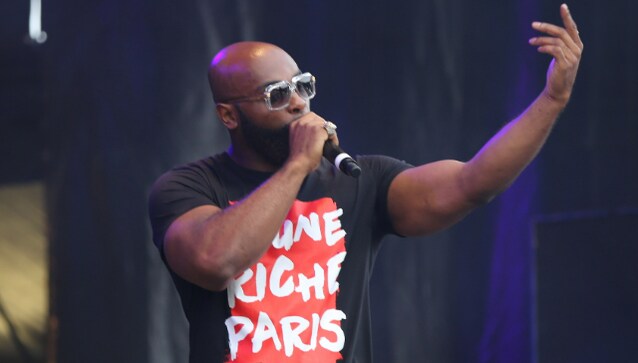 Entertainment
The rapper's ex filed a criminal complaint against him in July, prompting Kaaris to lodge his own complaint for a false report.