Marvel Studios reveals official MCU timeline, from Captain America: The First Avenger to Infinity War
Marvel Studios has released a timeline exploring the history of all films in the Marvel Cinematic Universe.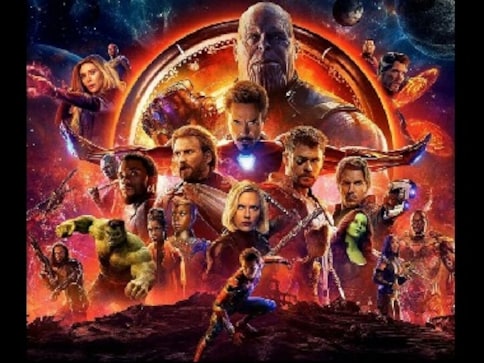 Marvel Studios has finally released a timeline of the Marvel Cinematic Universe (MCU) on their tenth anniversary. According to ScreenRant, the timeline organises all the films chronologically and will be part of the soon-to-be released sourced-book titled Marvel Studios: The First 10 Years.
The official timeline as reported by ScreenRant is as follows:
1943-1945: Captain America: The First Avenger
2010: Iron Man
2011: Iron Man 2, The Incredible Hulk, Thor
2012: The Avengers, Iron Man 3
2013: Thor: The Dark World
2014: Captain America: The Winter Soldier, Guardians of the Galaxy, Guardians of the Galaxy Vol 2
2015: Avengers: Age of Ultron, Ant-Man
2016: Captain America: Civil War, Spider-Man: Homecoming
2016-2017: Doctor Strange
2017: Black Panther, Thor Ragnarok, Avengers: Infinity War
Absent from the list are shows like Agents of SHIELD as well as Ant-Man and the Wasp and the upcoming Captain Marvel, which will be set in 1995. The timeline does confirm that Spider-Man: Homecoming takes place in 2016, four years after the events of Avengers. This piece of information is in contrast to the title card at the beginning of Homecoming, which read "8 Years Later."
Cinemablend writes that Marvel president Kevin Feige in 2017 had said that the studio will release an official timeline to fix this confusion.
"All of that debate has made us go, 'Okay, at some point, I'm not sure exactly when, we're going to publish a timeline and see what it all is.' It wasn't meant to flummox anybody exactly, and I'm not sure I'd do it again the same way, but it does all connect to where we placed it. Other than very particular instances where there's a newspaper, or verbal reference to years, we never date the films. And I think there's a presumption, 'Well if the movie came out in November 2017, it must take place in November 2017' — which is not the case," he had said.
also read
Entertainment
Transformers: Rise of the Beasts sticks to the basics to deliver a big screen spectacle
Entertainment
According to reports, Prince Harry and Meghan Markle's spokesperson is shutting down speculation that the Sussexes exaggerated their New York City car chase in order to gain publicity.
Entertainment
Good performance, but lousy script massacred the film