Marvel Studios' #10YearChallenge features decade-long transformation of Avengers characters
Marvel Studios' #10YearChallenge featured photos of Iron Man, Captain America, Nick Fury, Hawkeye and other Avengers: Endgame characters.
The recent social media trend #10YearChallenge has got everyone sharing their transformation stories. However, the best post was shared by Marvel Studios. The studio shared pictures of key Avengers characters — from their first appearance in the franchise to the most recent.
#10YearChallenge pic.twitter.com/RackXg6VLi

— Marvel Studios (@MarvelStudios) January 17, 2019
#10YearChallenge pic.twitter.com/LfLILqu0hB — Marvel Studios (@MarvelStudios) January 17, 2019
The #10YearChallenge post depicted Iron Man (Robert Downey Jr) from his first appearance in 2008's Iron Man to his much more dire position in the Avengers: Endgame trailer. Scarlett Johansson's first Black Widow outing in Iron Man 2 transitions into her even more fearless avatar towards the end of MCU's third phase.
Almost all the characters — including Thor (Chris Hemsworth), Captain America (Chris Evans) and Hawkeye (Jeremy Renner) — show signs of ageing and a difference in their styling.
The post has early pictures of  Nick Fury (Samuel L Jackson) and Phil Coulson (Clark Gregg) taken from trailers. Although both characters were introduced early in the Iron Man franchise, they're appearing again in Captain Marvel, which will be released this March but is set in the 9'0s, meaning that it's the most youthful version of them that audiences will have seen.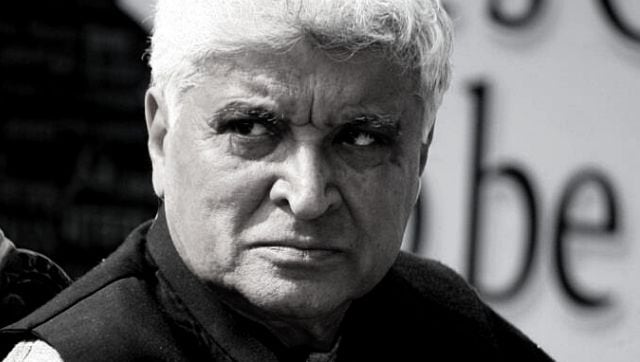 Entertainment
Mumbai-based lawyer Santosh Dubey last month sent a legal notice to Javed Akhtar for allegedly making "false and defamatory" remarks against the RSS in an interview to a news channel, and sought an apology from him
Entertainment
"It shines a light on white-collar America and its guilt," said Michael Keaton on his show Dopesick
Entertainment
The Last Hurrah chronicles the story of "an exemplary mother, Sujata, who battles the most challenging situations", said a press release.