Marvel prepares for the new generation after Avengers 4 finale in 2019; 20 new films planned
While it's natural to feel sad at the potential end of the Avengers franchise, we must believe that Marvel will not disappoint us as it looks to explore new characters and exciting worlds, post-Avengers 4.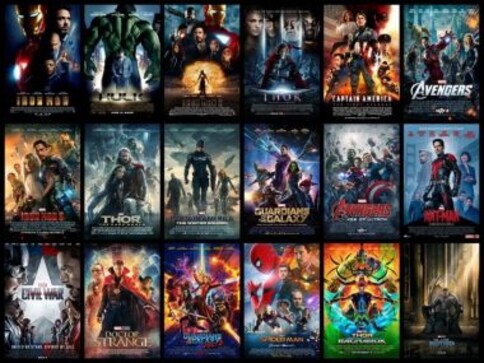 "Can 2018 come already?" is a sentiment shared by every Marvel — and the more tolerant and bipartisan DC — fan, drooling with excitement about the upcoming year's biggest pop culture event: Avengers: Infinity War. Nearly a decade of superhero films — 22 of them — has been essentially building up to this moment.
The 2018 blockbuster will see aging veterans, the Avengers, join forces with the Guardians of the Galaxy, Spider-Man, Doctor Strange, Ant-man, Black Panther and even — those reduced to stooges like — War Machine and Falcon (affirmative action and all, Hollywood-style) as they battle the Dark Lord (and chief harbinger in MCU post-credit scenes), Thanos.
There was a time when Marvel was unsure about the whole superhero mashup narrative and the shared universe but a $207.4 million domestic gross — coupled with $447.4 million overseas — within just 12 days of its release quelled any pre-existing doubts. The Avengers' record-shattering success launched a gilded age of supehero films where comic books turned into box office gold. Soon, TV too caught the bug and our favourite caped and hooded heroes began a pop culture invasion.
2018 marks the 10th anniversary of the movie that started it all, Iron Man in 2008, thanks to the daring vision of a man who believed superhero films could fit together as part of a bigger zeitgeist: Kevin Feige, president of Marvel Studios. The third phase of his multi-year vision ends with the 2019 "finale", Avengers 4.
In a part-profile, part-promotional puff piece about Marvel's future, Vanity Fair brought together the 83 heroes who have appeared in a decade of MCU films for a sensational photoshoot for the cover story of its holiday edition. Along with Feige, Guardians of the Galaxy director James Gunn, Iron Man director Jon Favreau and Disney (Marvel Studios owner) CEO Bob Iger, the star-studded cast discuss the birth, evolution and future of MCU.
The fanboy
When the success of the Spider-Man and X-Men franchises were overshadowed by 2003's critical duds, New Regency Pictures-produced Daredevil and Universal Pictures-produced Hulk, it threatened the future and appeal of Marvel's comic book-based films. So Marvel established their own film production division, Marvel Studios, in order to enjoy complete creative control of its superheroes. With self-professed comics geek and then-executive producer Feige, Marvel developed a new model with a cohesive universe of films around its characters. Its first independent release, Iron Man, was a critical and box-office success and gave credence to Feige's model. Then came The Incredible Hulk, Iron Man 2, Thor and Captain America: The First Avenger — all of which lead to the Avengers. And soon, relatively lesser-known heroes like Black Widow and Hawkeye became household names as even the average movie-goer enjoyed the film without having to understand the grander scheme of things.
In its aftermath, geeking out became so mainstream that Comic Cons were no more a pilgrimage for just the comic-book fanboy. In his long tenure at Marvel, Feige has not only been the producer of the 22-film overarching narrative but he was also behind the little things that have made us fall in love with their universe. For starters, he was the guy chiefly responsible for Hugh Jackman's signature Wolverine hairdo with the cool, pointy, gravity-defying, animalistic quiff.
A "messy" divorce
However, not everything went swimmingly behind the scenes. Disputes with the studio over artistic control led to the departure of two of MCU's more prominent creative influences: Joss Whedon and Edgar Wright. Whedon not only directed both the Avengers films, he was also the general consultant on many Marvel projects. Whedon's first cut of Avengers: Age of Ultron came in at nearly three and a half hours but he and Feige edited it down to around two hours and 22 minutes. But the constant back-and-forth with the studio over inclusion of scenes made the production an "unpleasant" experience for Whedon, who eventually quit, admitting it "broke" him. Similarly, Wright had dropped out of Ant-Man even before the film entered production citing creative differences. James Gunn, Anthony Russo, and Evangeline Lilly describe the period as a messy "divorce."
Vanity Fair points out the culpability of Marvel's controversial chairman and former CEO Isaac "Ike" Perlmutter referring to him as "a shadowy but essential figure in the world of Marvel" who "clung to outdated opinions about casting, budgeting, and merchandising that ran counter to trends in popular culture." Gunn, in particular, criticises Perlmutter and the Marvel "creative committee" as "a group of comic-book writers and toy people" who gave him "haphazard" feedback.
MCU enters a Baroque era
With a joyfully irreverent, visually stunning comic space opera, Gunn proved that even Marvel's second-tier superheroes could produce a box-office hit. Guardians of the Galaxy blended comic book action with a quip-fest aided by an eclectic mix of '70s hits. An obscure group of intergalactic oddballs — made up of a space cowboy, the daughter of a murderous titan, a criminal who interprets the world extremely literally, a machine-gun-wielding raccoon and a fighting, talking tree — changed the MCU equation and paved the way for films like Ant-Man and even films outside MCU like Deadpool. Feige believes the film validated Marvel's "more esoteric interests."
The future
2018 will see Chadwick Boseman debut in his stand-alone film Black Panther, which hits theatres on 16 February. Avengers: Infinity War is scheduled to be released on 4 May and Ant-Man and the Wasp on 6 July.
"Twenty-two movies in, and we've got another 20 movies on the docket that are completely different from anything that's come before — intentionally," Feige said. The 22nd film, Avengers 4 (which does not have an official title yet), is set to release in 2019 and will bring to an end not just Phase 3 but will also pave way for new generation of superheroes. The MCU films will since be divided into "two distinct" periods: pre-Avengers 4 and post-Avengers 4.
With their contracts and story-arcs ending, Chris Evans (Captain America), Robert Downey Jr (Iron Man), Chris Hemsworth (Thor), Scarlett Johansson (Black Widow), Mark Ruffalo (The Hulk) and Jeremy Renner (Hawkeye) will be passing on the baton to Benedict Cumberbatch (Doctor Strange), Tom Holland (Spider-Man), Chadwick Boseman (Black Panther) and Brie Larson (Captain Marvel) among others. Other than Avengers 4 and Guardians of the Galaxy Vol. 3, Captain Marvel and the sequel to Spider-Man: Homecoming are expected to release in 2019 and the films will potentially bridge the gap between the pre-Avengers 4 generation with the post-Avengers 4.
So does that mean the Avengers will succumb to the wrath of Thanos or hang up "their capes and shields"? Maybe. But think of this as the end of the beginning, rather than beginning of the end. Bob Iger boasts that the studio has the rights to 7,000 characters at their disposal — many of whom may appear in spin-offs, stand-alone films, crossovers or get their own franchises. And don't forget there's TV and streaming services constantly looking to adapt Marvel's comic books. "We're looking for worlds that are completely separate — geographically or in time — from the worlds that we've already visited," says Iger.
While it's natural to feel disheartened at the potential exit of Earth's mightiest and the galaxy's quirkiest heroes in 2019 and 2020 respectively, we must believe, vehemently, that Marvel will not disappoint us as it looks to explore new characters and exciting worlds post-Avengers 4.
Scarlett Johansson puts it best: 'I feel a lot of joy for the next generation. It's a bittersweet feeling, but a positive one.'
Opinion
The Economist's tone reflects the colonial attitude of its country of origin, Britain, towards an erstwhile subject.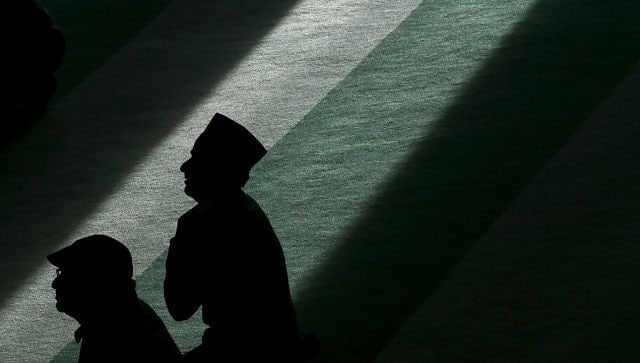 Opinion
We need to realise that religion is a map that helps bring us to the door of spirituality; we can either open the door or wander aimlessly looking for God
Opinion
There have been several genuine attempts by the Supreme Court to classify cases that can be seen fit for awarding the death penalty