Maroon 5 Red Pill Blues review: Adam Levine and co dish out another homogenised, bland pop record
Red Pill Blues is another unambitious project from Maroon 5, who seem to have lost their identity as they plummet further into the abyss of pedestrian pop and soulless R&B.
It took two years for Maroon 5's (now) seven musicians and some 20 odd producers to record their latest album. Yet, all they could manage are 10 awfully derivative tracks, an album cover with the band members sporting tacky Snapchat filters and a dubious title like Red Pill Blues.
Adam Levine and co thought they were being cool referencing The Matrix without realising Red Pill was a silly, self-pitying men's rights group which promotes the "discussion of sexual strategy in a culture increasingly lacking a positive identity for men." In an interview with The Huffington Post, the band's guitarist James Valentine explained the unwitting gaffe in Valley Girl speak, "We're like, 'Oh man, of course, like 2017 is the worst'...we are all hardcore feminists in the band. So that's a horrible association, ugh, to have. The internet trolls have to ruin everything." All they needed to do was Google 'Red Pill'. The very first search result would have advised them against it.
Alas, Maroon 5 are hopelessly naïve about a lot of things and making a good pop record is just one of them. With each record, their music is becoming progressively blander and homogenised as falsetto engine Levine continues to churn out formulaic pop anthems. Despite adding new members, their sixth album lacks any mentionable instrumental proficiency. It's your typical studio-augmented production with all-too-familiar progression and crescendo structures.
"You don't want what I'm gonna put you through," sings Levine in the opening track Best 4 U and it seems like an honest forewarning of the upcoming substandard fare. What Lovers Do is your run-of-the-mill let's-get-jiggy-with-it song and despite featuring SZA's unique vocal tone, it is not catchy enough to leave a mark. Wait and Lips on You blend electronica and R&B sounds for a tolerable result. Julia Michaels is surprsingly the sole saving grace in Help Me Out. Who I Am feels like a makeshift song present in the record primarily to collaborate with LunchMoney Lewis. Despite some shamelessly crowd-pleasing tactics, the slow jam Whiskey — featuring ASAP Rocky — falls flat. Closure is a 11-minute snoozefest: a fusion jam with repetitive beats.
The ballad Denim Jacket, perhaps the record's best track, is not even available on the standard version of the album. Nor is Don't Wanna Know, which has Kendrick Lamar wondering what the hell is he doing in the bonus edition of a damn Maroon 5 album.
Adding new members is obviously not doing anything for Maroon 5. One doesn't even know what their roles are or if they are even playing any instruments. Red Pill Blues is another unambitious project from a band which seems to have lost its identity as it plummets further into the abyss of pedestrian pop and soulless R&B.
Adam Levine and co have taken the blue pill and settled for mediocrity. And their story ends here.
Entertainment
Nani delivers one of his finest performances in Dasara.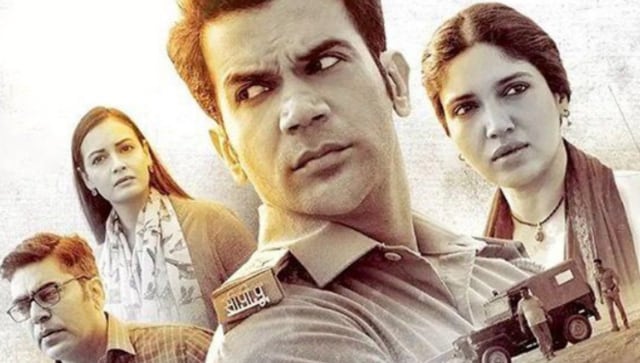 Entertainment
Anubhav Sinha's account of migrant workers' en masse return to their villages at the start of the pandemic is a basket of courage and convolutions in the writing of social divisions in the midst of a tragedy.
World
The Met Police, according to Baroness Casey, "has allowed predatory and unacceptable behaviour to flourish," and there is a "culture of denial" within the organization