Mark Ruffalo confirms Avengers 4 reshoots are for film's ending: 'We're still working on it'
A recent Instagram post by Jeremy Renner suggested that he could reprise his role as Hawkeye in Avengers 4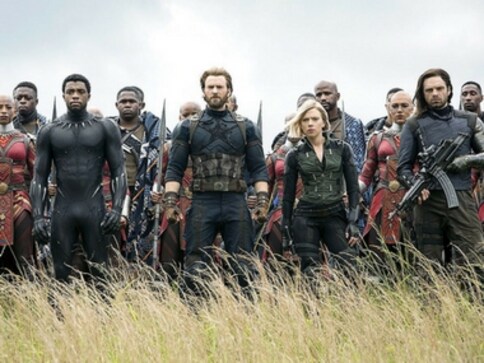 Amidst speculations regarding reshoots of the upcoming Avengers 4, Mark Ruffalo says that the film's holistic form may be still inconclusive, and reshoots would not only be for specific scenes but for the film's completion.
There has been speculation that reshoots could be for parts the 2019 film that needs to be revisited, or simply a method to hoodwink speculators into reaching conclusive resolutions before the film's release.
Mark Ruffalo, in The Marvelist podcast interview (via Collider), revealed that the team was "not just doing reshoots, we're going to finish the movie, which we really didn't get to finish totally when we left it last year." Since the end of Avenger 4 is still suspending in the air, owing to a number of reasons, the tactic usually implemented by makers, by giving the cast dummy scripts in order to prevent leaks, would not be necessary, conjectures Collider.
Ruffalo added that during a number of sequences, the decision making process on the plot takes place while reshoots, describing the film as "a living organism."
"Even as we approach it being a locked picture, we're still working on it," he added.
Another reason for the indecisive situation for the film could be attributed to the firing of James Gunn, which has not only kept Guardians of the Galaxy franchise on hold, but the end of Avengers 4 may also have to be modified because. Dave Bautista, a vocal supporter of Gunn, reassured that he was still a part of Avengers 4, during an interaction with Digital Spy.
A recent Instagram post by Jeremy Renner also indicated that he could reprise his role as Hawkeye in the upcoming film.
(Also read: Avengers 4 time travel theory reinforced as on-set images of Zoe Saldana's Gamora resurface)
Find latest and upcoming tech gadgets online on Tech2 Gadgets. Get technology news, gadgets reviews & ratings. Popular gadgets including laptop, tablet and mobile specifications, features, prices, comparison.
Entertainment
Matthew McConaughey describes the memoir as "an album, a record, a story of my life so far."
Entertainment
Disney plans to release Mulan in theatres in areas only where Disney+ is not available.
Entertainment
Meanwhile, Disney holdover Onward has grossed a total of $7.4 million since it opened on 6 March