Manto first look: Nawazuddin Siddiqui is a spitting image of the celebrated Urdu writer
Nawazuddin Siddiqui has been penciled in to play the titular character in Nandita Das Indo-French co-production Manto.
Independent Hindi cinemas reigning poster boy Nawazuddin Siddiqui has been penciled in to play the titular character in Nandita Das Indo-French co-production Manto.
This was formally revealed by the director on the sidelines of the 69th Cannes Film Festival.
And now, Siddiqui revealed the first look of the film on his Twitter account:
— Nawazuddin Siddiqui (@Nawazuddin_S) February 2, 2017
Nandita Das says that her Manto biopic is neither a big Bollywood film nor a small independent film. "We have to recreate Mumbai and Lahore of the 1950s and that demands a certain budget," she says.
"Its not a cradle-to-grave biopic but a drama celebrating the life and work of a writer who was a natural rebel, a man who went against the tide without being a conscious activist," she explains.
The film will cover a period of seven years between 1946 and 1952, which was an important phase in the history of the subcontinent," says Das, adding that her film, "is an intimate retelling of the times, seen through the eyes of this intensely engaged writer. I am certain it will resonate with audiences around the world."
Meanwhile, Nawazuddin Siddiqui is trying to build the writer's world around himself. The 42-year-old star said he has been watching Manto's plays and reading his literature to get into the zone of his character.
"I am preparing myself for the role of Manto. I have been watching his plays, listening to that era's music, reading Manto and about him. If I get 10-15 days before the shooting starts I will try to create his world around me by putting up posters of Ismat Chugtai and the likes in my room," Siddiqui said during Bharat Rang Mahotsav at National School of Drama.
The movie traces the author's journey, his relationship with his wife and his life post-Partition in Lahore. Actress Rasika Dugal will be playing Manto's wife Safiyah.
Find latest and upcoming tech gadgets online on Tech2 Gadgets. Get technology news, gadgets reviews & ratings. Popular gadgets including laptop, tablet and mobile specifications, features, prices, comparison.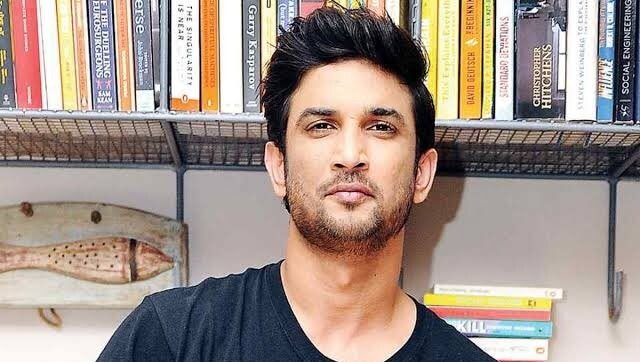 India
The lawyer alleged NCB is conducting a "fashion parade" of Bollywood stars to divert media attention from the probe into Sushant Singh Rajput's death
Entertainment
Himani Shivpuri was receiving treatment for coronavirus at Mumbai's Holy Spirit hospital after getting admitted on 12 September.
India
Abhishek Dutt, the Andrews Ganj councillor in the BJP-led South Delhi Municipal Corporation (SDMC), has sent the proposal to the civic body's road naming and renaming committee.