Mani Ratnam, Suhasini's son Nandan robbed in Italy; mother calls for help on Twitter
Mani Ratnam's wife Suhasini called for help on Twitter after their son Nandan was robbed in Italy and wanted to reach the airport.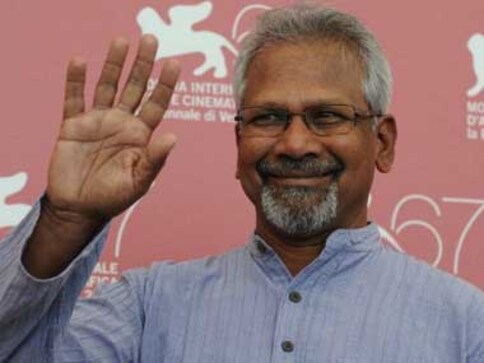 Chennai: Ace filmmaker Mani Ratnam's son Nandan was robbed in Italy, his mother Suhasini said on Sunday.
"SOS anyone near Venice airport? Can you help our son who was robbed in Belunno? He needs to reach airport. Please help," Suhasini, popular actress and filmmaker, tweeted on Sunday.
In a series of tweets, Suhasini sought the help of people on Twitter to help her son. Eventually, help came Nandan's way.
A relieved Suhasini tweeted, "Help is on the way for our son. So those from Twitter, who offered help, thank you so much. He's fine now."
ppl who can't help in venice pls don't call the number i posted earlier as your drain out his battery & he ll lose contact

— Suhasini Maniratnam (@hasinimani) August 27, 2017
people from india pls don't call and harass some one who already is in distress — Suhasini Maniratnam (@hasinimani) August 27, 2017
Our son checked into a hotel. He is safe tonight

— Suhasini Maniratnam (@hasinimani) August 27, 2017
Entertainment
Sheryl Underwood co-hosted last year's Daytime Emmys with former The Talk colleagues Sharon Osborne, Eve, Carrie Ann Inaba and Marie Osmond
Entertainment
Netflix said they are looking forward to showcasing 'impactful' stories in collaboration with Jennifer Lopez
Entertainment
Luca has a few notes of gentle melancholy, but it isn't the kind of Pixar movie that will turn adult viewers into bawling, trembling wrecks