Mandrake the Magician: The first comic book superhero also dealt with serious family issues
Mandrake the Magician was first conceived by noted comic creator Lee Falk in 1930 while he was in college | From our #HeroesAndVillains series
Editor's note: The characters — and story-lines — that inhabit popular comic books can be expansive, multidimensional, and often, just plain bewildering. Firstpost's #HeroesAndVillains is a one-stop definitive guide to understanding (and keeping track of) comic book characters. From the iconic to the little-known, the old and the new, superheroes and their villainous nemeses — this is the deep dive you need, and deserve.
***
Let's start with a question. Who was the first comic superhero? Many would probably say Superman, the iconic 1938 cover of Action Comics #1 coming to mind.
Or you may say that it was the Phantom, who took to his horse and set off to fight evil for the first time back in 1936. But years before Kal-El and Kit Walker decided to don spandex and fight the good fight, there was another, more elegantly attired, hero already hard at work.
Mandrake the Magician was first conceived by noted comic creator Lee Falk in 1930 while he was in college. Four years later, Falk, who was both the sole writer and illustrator of his creation, found a publisher who was able to syndicate his work to daily newspapers across the United States. And with that, Mandrake, the master of illusion, became what is considered the first superhero comic strip ever.
First published in 1934, right in the middle of the great depression, Mandrake's comics were quite a significant departure from the kind of comic characters and stories that were popular at the time. These were primarily adventure comics that featured grizzled cowboys and tough-as-nails detectives out for justice.
Refined, well-spoken and attired in a suit or tuxedo accompanied by a top hat and red-line cape, heroes like Mandrake had never been seen before. And while his style has since been frequently adapted by others, most notably by the character Zatara from DC comics, Mandrake was able to build up a significant following in the early days of his publication.
Origin and Powers
Growing up in a secret college of magic in the Himalayas, Mandrake was instructed in the mystic arts from an early age. Proving himself to be a gifted magic user, he soon distinguished himself as one of the most talented pupils of the institute.
Mandrake's success brought him into conflict with his half-brother Luciphor, in part due to Luciphor being envious that his younger sibling was so favoured by their father, Theron, the headmaster of the institute. Interestingly, neither the mothers of Mandrake or his half-brother appears to be present and their status is unclear, although Theron does refer to an event where Mandrake's mother was once attacked by an unknown assailant.
In early stories, Mandrake's powers were relatively limited, primarily focused on conjuring illusions and the ability to nearly instantly hypnotise his targets. However, as the stories progressed, Mandrake has also displayed many other powers including telekinetics, invisibility, shapeshifting, levitation and teleportation.
When he is not fighting crime and safeguarding the Earth from dark magic users, Mandrake performs as a popular stage magician of some renown. While not exactly a secret identity, Mandrake does keep the true extent of his powers a secret from all but his closest friends. During the run of the comic, Mandrake lives in a remote estate he named Xanadu, located in the hills of New York state.
Allies and adversaries
Through his adventures, Mandrake came into contact with several powerful and influential individuals. Attracted by his charisma, daring and sense of honour, many would come to be lifelong friends and partners. Mandrake's closest allies include his assistant Lothar, his cook Hojo and his lover Narda, whom he eventually married.
Mandrake and Lothar, who is an African prince, represent the first ever bi-racial comic team-up in history. This achievement, however, is severely undercut by the fact that an incredibly strong, magic resistant African royal is content to serve as an assistant and, at least in the earlier stories, a glorified butler to Mandrake.
Even stranger is that he's not alone in this. Narda is a European princess who moonlights as a crime-fighting martial artist, while Hojo, turns out to be the chief of a secret Interpol-like law enforcement agency called Inter-Intel… who has chosen to disguise himself as Mandrake's cook.
Over the years, Mandrake has faced many villains, from assassins to cat-burglars and era-appropriate fedora donning mobsters. But the Magician's most dangerous opponents have always been those who wielded magic themselves. Mandrake's primary antagonist is his half-brother and fellow magician Luciphor, who under the mantle of The Cobra, seeks to hypnotically enslave the entire world. Unknown to Mandrake, Luciphor is also Octon, the head of a sinister and ancient criminal syndicate known only as 8.
Other adversaries of note include Dereck (Mandrake's estranged twin brother) and Ekardnam (Mandrake spelled backward). Together, they provide classic (or cliché if you prefer) 'evil-twin' storylines where Mandrake must clear his name and also put a stop to his doppelganger's dastardly designs.
Character and Philosophy
Like most comic heroes of that time, Mandrake is an archetype of the 'lawful-good' alignment with no notable character flaws of any kind beyond a propensity for sarcasm when agitated and an occasionally patronising view of non-magic users.
A key theme of the stories of Mandrake the Magician appears to be rooted in his relationship with his family. It is no coincidence that many of Mandrake's key allies, as well as the villains he faced, were often directly related to him. While his father Theron and half-sister Lenore join in his adventures occasionally, no less than three major villains, including his arch nemesis, are either direct relatives (or a dark reflection of himself).
Although you might expect that choosing between justice and one's family would be a difficult decision to make, such a sense of internal conflict is unfortunately almost never explored. While it's easy (and perhaps accurate) to assume that this relatively simplistic form of storytelling is the result of the original daily comic strip format, such an answer is hardly satisfying.
An alternative explanation is that Mandrake is, a strict utilitarian, capable of removing his own desires from the equation and consistently choosing a course of action that will result in the most positive outcome possible for the largest number of people. In isolation, this unwavering and uncompromising adherence to his moral code could make him appear cold and aloof. However, over his publication lifetime, the authors, have occasionally shown Mandrake's warmer and more human side, which is primarily represented through his relationships with Theron, Lothar and Narda.
Also read: Moon Knight: A guide to Marvel's violent, mentally unstable and morally ambiguous 'anti-hero'
Essential reading
In the late 60s, King Comics released a series of comic books that compiled several of Mandrake's best stories from the newspaper strip into 10 volumes, most of which can still be found on sale online despite being out of publication.
Alternatively, you can also view the comic strip online here, although the archive only goes back to late 2002. Beyond the final published panel on 6 July, 2013, the comic has since gone into reprints. While even these reprints don't go all the way back to the panels from the 1930s, they're a convenient entry point for those who are curious about the character and his adventures.
In 2013 and 2015 King launched two mini-series that featured Mandrake. The first, King's Watch featured a team up with The Phantom and Flash Gordon to defeat Ming The Merciless who had allied himself with The Cobra. The second mini-series, simply called Mandrake The Magician, features the Magician, now older and world-weary, attempting to rescue his wife Narda from The Cobra. What transpires pits the magician against a demon's plot that could spell the end of the world if he doesn't prevail.
The End of an Icon?
During its run, Mandrake the Magician was adapted into a popular radio play in the early 1940s and a musical written by Falk himself.
However, attempts to bring the character onto other mediums have not fared as well. Several attempts at creating a TV series or movie based on the master illusionist were scrapped early in development.
It's unfortunate that such a trailblazing character should fade into obscurity so quickly, particularly at a time when comic book heroes have never received more attention in popular culture. Happily enough, despite Mandrake being out of regular publication (at least for now), Falk's legacy still lives on in his other creation, The Phantom, which is still widely published today.
But these are comic books and as we know, a comic book hero is never truly gone for good. If publishers feel the time is right, fans of Mandrake could see him make a return. Perhaps the master magician still has a few tricks left up his sleeve, even after all this time.
See more from the series here.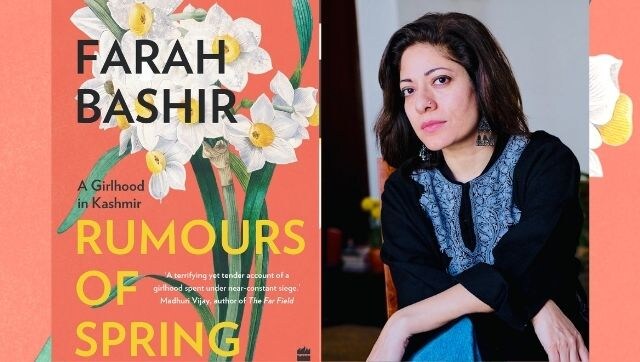 Lifestyle
Bashir's debut work of literature also documents the changing political landscape of her home-state that turned into a militarised zone almost overnight, leaving her with inexplicable anxieties about everyday life.
Arts & Culture
Newitz tells fascinating stories about the people in these metropolises and how researchers came to understand how they lived their lives. Many of the discoveries are not just a result of traditional archaeological investigations, but also of new technologies and analytical methods.
India
Shanbhag's Premier Book Shop was always chaotic and there was simply not enough space for the books stored. There would also be people standing about and reading without buying, something he never objected to.