Man With A Plan: Matt LeBlanc's new sitcom finds no FRIENDS
Matt LeBlanc's new CBS sitcom Man With A Plan hasn't found favour among reviewers, with most saying his role is merely an extension of his Joey Tribbiani act from FRIENDS
After a self-enforced 'retirement' post-FRIENDS (and its short-lived spin-off Joey), Matt LeBlanc got back to television with vim. Not only was he part of the comedy Episodes (which won him a Golden Globe), he also took on co-hosting responsibilities for Top Gear.
And now, he's returned to a traditional sitcom with Man With A Plan, on the network CBS.
Man With A Plan goes into territory that's been previously charted — a father having to be the primary caregiver for his family — in films (Mr Mom, Daddy Day Care) and TV (Full House).
In this case, LeBlanc plays a contractor called Adam Burns. When his wife Andi (played by Liza Snyder) decides to go back to work after a 13-year gap to raise their three children, Adam finds himself taking on more of the day-to-day parenting, since his job is the more flexible one.
"When I met with [series creators Jackie and Jeff Filgo], I had an idea that I wanted to play a family guy. I haven't done that before. I'm almost 50. It seems like the right time to shift gears into that," LeBlanc told Entertainment Weekly earlier.
Unfortunately, his Adam avatar hasn't gone down too well with viewers. After Man With A Plan's premiere on Monday (24 October), the consensus among reviewers was that the sitcom needed to up its game — and fast. Here's a round-up:
Indiewire pulls no punches when it says:
"Following in the footsteps of the man who played his former fictional roommate, LeBlanc has taken a high-paying gig with with little to no artistic value on a network that somehow still pulls monster ratings for its shoddy sitcoms (like Matthew Perry's The Odd Couple, in case that wasn't clear). He's getting paid a shit-load of money to be on a show seen by millions of people, and it sure doesn't seem like he wants to do it."
TV Line rues that LeBlanc seems disinterested in some of his scenes, adding:
"...and the script doesn't bother to give Adam any character traits beyond 'a slightly less dumb version of Joey'. Matt LeBlanc is a talented comedic actor. He deserves better, and so do we."
USA Today apportions blame to both the network and the show's writers:
"There is something wrong with the most popular and prosperous broadcast network churning out work that is this witless and lifeless. And of all people, LeBlanc must know it, because he's worked with good writers and he's seen good writing. Maybe someday, he will again."
Vulture gets to the heart of the matter, in this review:
"The idea that a father would be so out of his element as the primary caregiver was funny back when Michael Keaton starred in Mr Mom. But more than three decades later, the same material seems so out of step with the times that it's not even worth the energy required to be offended by it."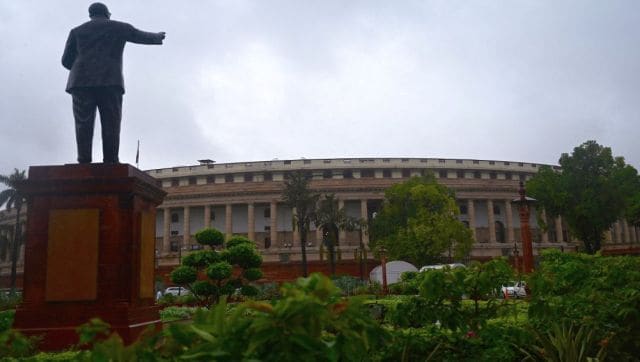 India
Prime Minister Narendra Modi along with Rajya Sabha Chairperson M Venkaiah Naidu, and Lok Sabha Speaker Om Birla will launch the new channel on International Day of Democracy
News & Analysis
The TVs offer access to over 5,000 apps and games, built-in Chromecast, 15+ different languages, new design changes, the Mi Home app for controlling connected devices, and more.
News & Analysis
An inexpensive 42-inch Android TV priced close to its 40-inch counterparts, but one plagued by far too many issues.