Mammootty plays YS Rajasekhara Reddy in upcoming Telugu biopic Yatra, directed by Mahi Raghav
Yatra is the second time Mammootty is playing a real-life character in a non-Malayalam project, having essayed the character of BR Ambedkar in Jabbar Patel's movie for which he won the National award for best actor in 1999.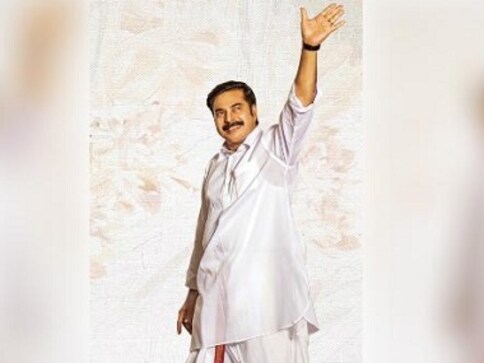 In the 1991 Mani Ratnam classic Thalapathi, one of the best scenes is the confrontation between Rajinikanth, who plays a good-hearted street rowdy and Arvind Swamy, the 'oh-so-propah' district collector. During the scene, Mammootty, who plays the local don and Rajinikanth's benefactor, stays quiet. It is Rajini's scene, the Superstar all fire and brimstone, defiant and irreverent. As things go from bad to worse, Mammootty gets up and asks Swamy, "What do you want now? What do you want us to do?''
Swamy tells Mammootty that they have to stop all their criminal activities.
"Mudiyadhu (Not possible),'' is Mammootty's monosyllabic reply, shaking his head, before walking out.
When Telugu director Mahi Raghav approached Mammootty to play the role of the late YS Rajasekhara Reddy in the biopic titled Yatra, the Malayalam superstar's reaction was one of surprise, with the obvious question, "Why me?'' That is when Raghav narrated this scene from Thalapathi to Mammootty, telling the actor that he wanted someone who can express that kind of a demeanor on the screen while playing YSR.
That sealed it. The Devaraj of Thalapathi agreed to become Rajasekhara of Yatra.
On July 8, YSR's birth anniversary, the first teaser of Yatra will be unveiled. Raghav started shooting for the film on 20 June and will go on till September. Unlike the way most biopics are structured, Yatra is not the story of YSR's life and times but focuses on his 1470 km long padyatra in 2003 from Chevella to Ichchapuram, a defining moment that changed the course of politics in Andhra Pradesh. Not only did it bring YSR to power the following year, unseating Chandrababu Naidu, the 29 Lok Sabha seats Andhra Pradesh put in the Congress kitty ensured that the UPA got the better of the NDA in New Delhi.
"Biopics, perhaps with the exception of Sanju in recent times, should not be star-centric. We needed a performer since it is the story of one man. Mammootty is a star but at the same time, since he has done no Telugu film in the last 20 years, he is also an outsider of sorts to the Telugu audience,'' explains Mahi Raghav.
Mammootty was last seen in a Telugu movie Railway Coolie in 1998 though audience in this part of the world fondly remember him in K Vishwanath's Swati Kiranam in 1992.
Yatra is structured as a road film, with stories woven into the timeline of the padyatra. Jagapathi Babu plays YSR's father Raja Reddy, Rao Ramesh is cast in the role of KVP Ramachandra Rao, YSR's closest friend from his medical college days while Suhasini Mani Ratnam plays former minister Sabitha Indra Reddy. Who plays Chandrababu Naidu and Jaganmohan Reddy is still a secret.
Did Raghav seek political approval from Jagan and the YSR Congress before launching the project?
"We did tell them we are doing this film. After all, it is their political legacy. The story was narrated to Jagan's team. It is not a political film even though it is based on a political premise. It is a human drama,'' says Raghav.
The director whose last film was Anando Brahma, a comedy horror film starring Taapsee Pannu in 2017, is pleased with the manner in which Mammootty has approached his role. This is the second time the actor is playing a real-life character in a non-Malayalam project, having essayed the character of BR Ambedkar in Jabbar Patel's movie for which he won the National award for best actor in 1999.
"He is not mimicking YSR, he is interpreting YSR. I will not even say I am directing Mammootty, I am merely collaborating with him. That is because of the massive effort he is putting into the role. Much before we began shooting, he hired a dialogue coach who is on location with him. Mammootty writes the Telugu dialogues in Malayalam himself, learns it and is also dubbing his lines himself. I would say his Telugu is better than mine,'' gushes Raghav, clearly impressed by Mammootty's work ethic.
But that does not mean Mammootty has not picked up YSR's typical mannerisms like the wave with his left hand, a relaxed way of walking, the smile and gesturing with his hands while speaking.
"When Mammootty walks as YSR, he does as if he owns the place. That's precisely what we were looking for,'' says Raghav.
Yatra comes at a time when biopics are the flavour of the season in Tollywood. NT Rama Rao's son Nandamuri Balakrishna is making a film on the legendary actor-turned-politician which means the Telugu Desam and YSR Congress will cross swords on the big screen ahead of elections in 2019. The Sankranti festival in January 2019 is the window that both will be looking at but the release date will finally depend on the other big ticket movies around the same time and more importantly, the timing of the elections.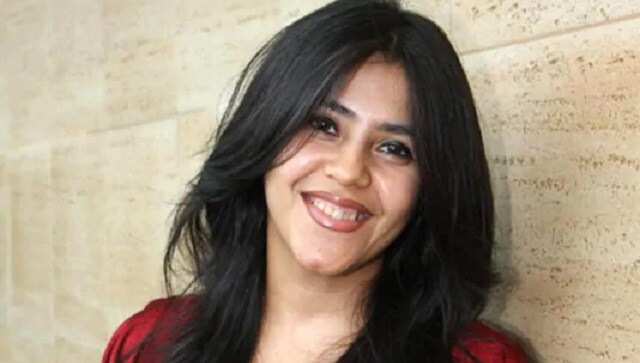 Entertainment
Verdict 2 is based on books penned by Kuldip Nayar and Prashant Bhushan, reveals Ekta Kapoor.
Entertainment
The announcement comes on the 20th anniversary of Joey Ramone, who lost his seven-year battle with lymphoma on 15 April, 2001