Malayalam actress assault case: We have enough evidence to nail Dileep, says Kerala Police
In a recent development in the Malayalam actress assault case, Kerala Police has said that they have enough evidence against superstar Dileep. However they didn't divulge any further information.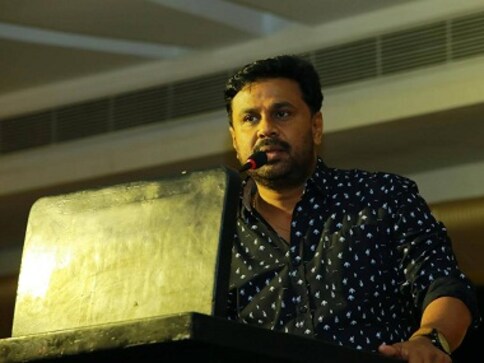 Kochi: Kerala Police on 19 July voiced confidence it has enough evidence to nail superstar Dileep in the alleged abduction and molestation of a popular actress in February this year.
AV George, Superintendent of Police and one of the key officials behind the probe, refused to give out much about the probe, but said they would not have arrested the actor without evidence.
He appeared confident that he has all the evidence against Dileep.
However, the actor's manager Appunny, who is currently on the run, in his anticipatory bail plea filed on 19 July said that police has no evidence against Dileep. He alleged that police is trying to put pressure on actor-turned-director Nadir Shah and himself to turn approver in the case.
Dileep is presently housed at the Angamaly sub-jail near his home town Aluva as a remand prisoner.
On 20 July, a single bench of the Kerala High Court is to take up his bail application. Last week, the trial court denied bail to the actor.
In a related development, revenue officials have found that the theatre complex owned by Dileep near here has been built on encroached land. They have started to initiate legal proceedings against the actor.
Giving the developments a political colour, state Congress president MM Hassan blamed Chief Minister Pinarayi Vijayan over the actor usurping government land in two places.
"The closeness the actor shared with Vijayan and the CPI-M is well known. It is the CPI-M which helped Dileep usurp government land. The revenue department is now looking into this," Hassan told reporters in Kasargode.
The superstar was arrested on 10 June and the next day he was remanded to 14 days judicial custody for conspiring in the abduction and molestation of a popular actress in February in Kochi.
The police had earlier arrested the prime accused Pulsar Suni and his accomplices a week after the incident.
Bollywood
With shows Like ESCAYPE LIVE and Human, Disney+ Hotstar is presenting breakthrough content.
Bollywood
Be it Hatoda Tyagi, Jaana Or Compounder, Abhishek Banerjee never fails stands out with his versatility.
Entertainment
Having entertained audiences with six successful seasons and a feature film, the Crawleys are back with another feature film 'Downton Abbey: A New Era'.