Maharashtra government allows outside food in multiplexes; Twitterati make dinner plans
Soon after the Maharashtra government announced its decision to let moviegoers carry food inside movie halls, the Twitterati started making dinner plans
Soon after the Maharashtra government announced its decision to let moviegoers carry food inside movie halls, Twitterati started making dinner plans. While the rule comes into effect from 1 August, cinephiles are already rejoicing the move, and packing their tiffin boxes.
Some meme-lords have made the most of the situation and we don't blame them since this change has been a long time coming. Here are some of the best ones we've picked out from the depths of the internet:
This genius memelord with some crazy photoshop skills decided to make Prabhas carry a dabba.
News: No ban on outside food in #multiplexes

Me: pic.twitter.com/TokNMeVP9Y

— I meme you (@DigitalAgarwal) July 13, 2018
With a diet coke, obviously:
Maharashtra Govt orders theaters to allow outside snacks inside movie theatres. Me in theatre : pic.twitter.com/L1U74Hl29P — Bade Chote (@badechote) July 14, 2018
A family that eats together sticks together?
#Multiplexes allowing outside food pic.twitter.com/6JCHVxFgCg

— Nimisha (@parallelmirrors) July 14, 2018
Risky after whiskey, as they say...
maharashtra allows food inside movie hall , now imagine doing the same in punjab. people be lined up with blenders pride and tamatar salad with raita. — Singha (@heisenjit) July 15, 2018
Packing our bags like:
After the decision by #Maharashtragovt. that allows people to carry food inside #multiplexes pic.twitter.com/toJVR8IOOF

— Pratik (@impratikl) July 14, 2018
And The Rock approves:
Wow! #Maharashtragovt. declared people to carry outside food inside #multiplexes #mumbai Me: pic.twitter.com/tjT1u6YwK5 — Gujarati Chokro💭 (@nickybadani) July 18, 2018
Home food to be allowed in #Mahrashtra theatres & #multiplexes from 1st August according to minister Ravindra Chavan. Get your nostrils ready for a heterogeneous mix of vada-pav, thepla, poha & puri-bhaji! pic.twitter.com/WAhjBoudy9 — Just Ranting (@chutzpah365) July 13, 2018
While people might be hailing the change, don't be surprised if you're asked to pass a bowl of chutney to your neighbour.
News & Analysis
Under the new rules, people who are not public figures can ask Twitter to take down pictures or video of them that they report were posted without permission.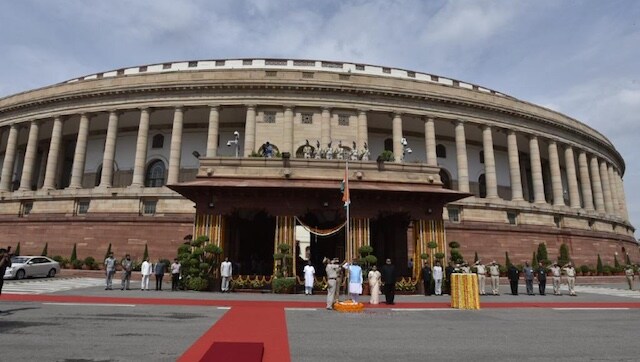 Politics
Opposition leaders also raised the issue of extended jurisdiction of the BSF in some states and TMC leaders are learnt to have raised the issue of MSP and disinvestment of profitable PSUs
Politics
An alliance between the TMC, a Congress-led UPA and regional parties is a theoretical possibility