Mahanati: Gemini Ganesan's daughter alleges Savitri biopic does gross injustice to her father's life
Gemini Ganesan's daughter said that her father was a feminist who stood up for his wives, and was never jealous of Savitri's success as shown in Mahanati.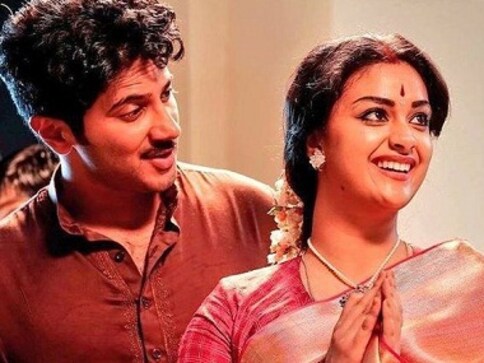 The legendary Tamil actor Gemini Ganesan, who has been portrayed by Dulquer Salmaan in the recently released biopic Mahanati by Nag Ashwin on South Indian cinema's iconic female super star Savitri, is facing the ire of one of his daughters, Dr Kamla Selvaraj, for prejudiced depiction of her father, as reported by The New Indian Express.
Ganesan, the Tamil superstar's successful career was always overshadowed by his many relationships over the course of life. He had seven daughters and one son with his various wives, including his estranged daughter, the actress Rekha. He has been played by Salmaan in the movie to audiences and critical appreciation.
However, Dr Kamala Selvaraj is unhappy that the movie suggests her father influenced Savitri's addiction to alcohol and was even shown as a jobless actor hanging around the sets of Savitri. "The film leaves you wondering where the facts end and the fiction begins. It does gross injustice to all the children of Gemini and has defamed our father. What has been shown on screen is a one-sided version that glorifies Savitri and bluntly ignores many other aspects of her life," she said, as reported by The New Indian Express.
Kamala has also said that in fact, her father was a feminist who stood up for his wives, and was never jealous of Savitri's success. She has also said that Gemini's first wife and Kamala's mother Alamelu was never supportive of Gemini and Savitri's marriage, and was inaccurately shown to be so in the movie.
Both Ganesan and Savitri were screen legends in the South Indian industry. Gemini had acted in over 200 films in a career spanning five decades and was counted among the three big names of Tamil cinema, MG Ramachandran and Sivaji Ganesan. He had also received Padmashree in 1971 and two Filmfare Awards.
(Also read: Mahanati exemplifies benefits of championing good content, paving the way for other Bollywood biopics)
also read
Entertainment
The official Twitter page of "RRR" shared a behind-the-scenes photo of the late actor filming a crucial action scene in the movie. "He was 56 years old when we were shooting this difficult scene but he did not hesitate while performing this stunt."
Entertainment
Disney India is set to release 'The Little Mermaid' on May 26th, 2023, in English, captivating audiences in theatres with its wondrous tale.
Entertainment
Trishla's debut at the Cannes Film Festival was nothing short of breathtaking.