Mahabharata: As Kerala Hindu groups protest title, producers are going ahead with the film
Mahabharata will be "a coming together of the creme de la creme of Indian and global cinema' and it will have "some of the big names from Hollywood including some Academy winners." However, Kerala Hindu groups have a problem with its title.
In Nirmalyam — the 1973 Malayalam film scripted and directed by Jnanpith laureate MT Vasudevan Nair — the protagonist, who is an oracle, dances before the goddess at the temple, spits blood on her face, strikes his head and dies.
It went on to receive the National Award for the best film and the actor, PJ Antony, a Christian, was adjudged the Best Actor that year. The film was well-received, and it remains one of the classics in Malayalam.
But more than four decades later, the octogenarian writer-filmmaker has courted controversy for the very suggestion of his new film's title - Mahabharata - for it demystifies the divine characters who are just humans for him.
Writers see it as a sign of growing intolerance in the Kerala society.
The Hindu Aikya Vedi, or Hindu United Front, backed by the Bharatiya Janata Party (BJP), had vowed to stall its screening, even before its shoot began if the film's title remains the same.
The Rs 10-billion film is based on MT's award-winning novel Randamoozham, in which Bhima is suffering silently as the man destined to wait for the second turn (Randamoozham).
Bhima loved Draupadi, the wife of the five siblings, but she loved Arjuna the most, as portrayed by MT. He also plays a bigger role in the epic war the five had won than all others, including Arjuna.
"The book distorts the epic, and it should not carry its name. I would like to humbly state that if such a film ever comes, it should be Randamoozham, not Mahabharata," says KP Shashikala, president of the Vedi, adding, "If (you) are obstinate, I would like to inform you that it would never see the cinemas here. We would not allow it in the name of freedom of expression. Hindu's face is not one that anybody can split at and go."
"It's a matter of faith," she added at a public meeting in Kochi on her statewide Hindu Rights Protection March.
Several writers have come out against her statement describing it as a sign of growing intolerance in the country, which "should be fought against and defeated."
"There are several works of fiction based on the epic. Shashi Tharoor's satirical work, The Great Indian Novel, retells Mahabharata as modern Indian history," CV Balakrishnan, author of 57 books and seven screenplays, told Firstpost, adding, "There are several such works in Malayalam and other Indian languages, which recast it through the eyes of Karna, Arjuna and Draupadi. That's the freedom our writers have been enjoying."
He remembers Peter Brook did not face such threats when he released his own The Mahabharata in 1989.
"It's not a religious text. It's the world's biggest epic that captures the imagination. It doesn't belong to any religious group or community, but the entire humanity," said Balakrishnan, adding, "Writers, filmmakers and all those who respect one's freedom of expression would stand by the writer and filmmaker on this."
But the BJP backed the Hindu group saying it had every right to voice against the tendency to distort epics.
"We are not against the film, but dragging Mahabharata into it. Why does nobody dare to do it on other religions? Even political parties react when they are put in a bad light in films," said BJP spokesperson JR Padmakumar.
NRI billionaire BR Shetty, the producer of the Rs 10-billion movie, said he would go ahead with the multi-lingual film, India's costliest, and the shooting would begin in Abu Dhabi, where he is based, sometime next year.
The film's script is ready and its director, noted advertising filmmaker VA Shrikumar Menon, has begun other pre-production works. Mohanlal is playing the central character of Bhima, while it will have a multinational cast.
Mohanlal's fans have also taken to the social media vowing to give protection to the cinemas screening the film.
Menon said the title in Malayalam would be Randamoozham while it would be released in other languages - English, Hindi, Tamil, Kannada and Telugu - as Mahabharata.
"We need a globally accepted title, and we chose Mahabharata, which is appealing to all. Randamoozham is Mahabharata, and the title will be Mahabharata based on MT's Randamoozham," he said.
He has picked up an international casting agency to decide on other characters.
He plans to begin shooting in September next year, and the first part will hit the screens in the first quarter of 2020 and the next part in the second quarter of the same year.
But Hindu Aikya Vedi rejected his argument saying it would not tolerate "dragging the Hindu epic into the title in any form."
"We are not against naming it as Bhima or whatever you like. But not Mahabharata. We have registered our opposition, and we would decide on our plan of action when the film gets released," said RV Babu, general secretary of the Vedi.
"It's not about this particular film alone. We are against depicting our gods and goddesses in a bad light. MF Hussain was at it. We were protesting their attitude. They think they can do anything against Hindu culture and beliefs and get away with it."
The late painter Hussain died while in self-imposed exile, aged 97, in London, after being charged with "hurting sentiments of people" because of his nude portraits of Hindu gods and goddesses.
"We are going ahead with the film. The selection of artists is going on," said Shetty, who was here last week.
"I'm going to do press conferences worldwide. Los Angeles, Bombay, Singapore, Australia, Germany everywhere," he said further.
The people behind the project say it would be "a coming together of the creme de la creme of Indian and global cinema, regarding its cast and crew" and it will have "some of the big names from Hollywood including some Academy winners."
Mohanlal, in a recent interview, had announced that he had signed to play the central character of Bhima, and Amitabh Bachchan would be playing Bhishma.
The rumour mills are abuzz with suggestions like Aishwarya Rai as Draupadi and Vikram as Arjuna, besides AR Rahman as the music composer, Sabu Cyril as art direction and KU Mohanan as cinematographer.
The promoters promise that it "will have an identity across continents, with their representatives donning the myriad characters in The Mahabharata" upholding "sanctity and the iconic status of the epic" and it will be true 'Make in India made for the world.'
Bavaguthu Raghuram Shetty is the founder and chairman of Abu Dhabi-based nmc group, which includes NMC Healthcare, UAE Exchange and Travelex.
He expects the film will be adapted in over 100 languages and reach over three billion people across the world.
Find latest and upcoming tech gadgets online on Tech2 Gadgets. Get technology news, gadgets reviews & ratings. Popular gadgets including laptop, tablet and mobile specifications, features, prices, comparison.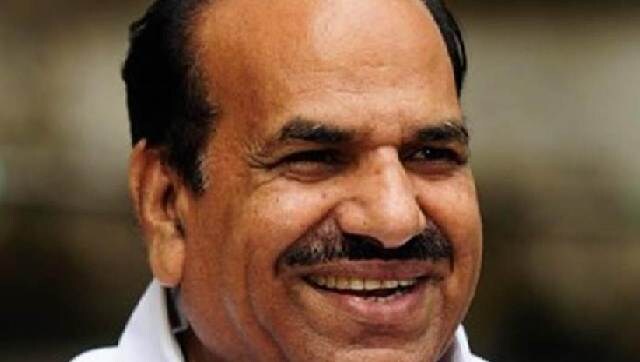 India
The development comes in the wake of Balakrishnan's son being arrested by the Enforcement Directorate at Bengaluru in a money laundering case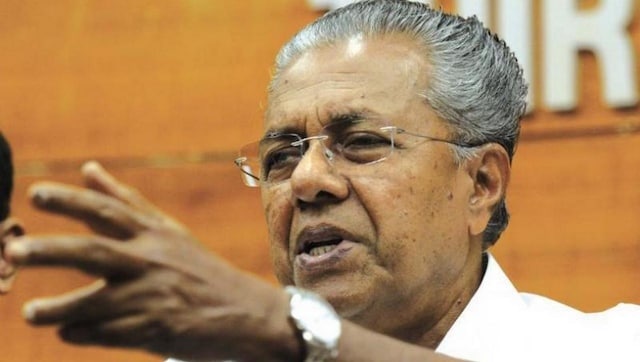 India
The Left government on Monday had decided to put the amendment on hold, after political outcry across the country, saying further action would be taken after detailed discussion at the Assembly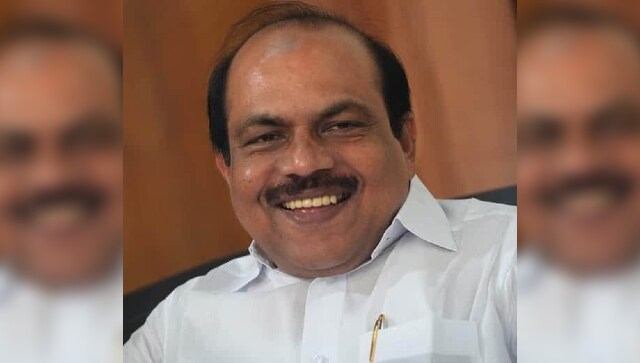 India
IUML national general secretary PK Kunhalikutty said that Kunju's arrest, if it was necessary, should have been made earlier