Madras Music Academy secretary Pappu Venugopala, named on Raya Sarkar's list of sexual harassers, resigns
Pappu Venugopala Rao resigned from his post of Secretary, Madras Music Academy on 27 October.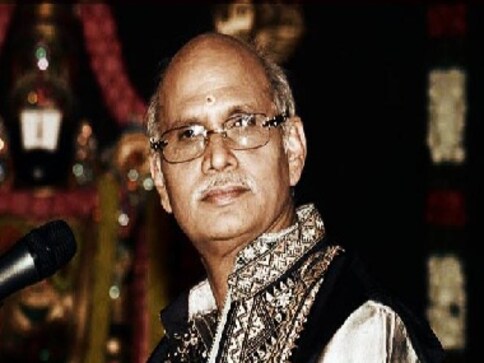 On 17 November, renowned musicologist and secretary of Madras Music Academy, Pappu Venugopala Rao, resigned from his post. Ever since, there has been much speculation around his resignation — while some say it was an impending decision, some believe it has to do with the fact that his name appears on a list of sexual harassers and offenders from academia, reports The News Minute.
Last month on 23 October, a list containing names of 60 Indian academicians did the rounds on social media by Raya Sarkar, who claims to be an "attorney interested in prisoner's rights, reproductive rights, and anti-caste jurisprudence".
Also read: List of Indian academicians accused of sexual harassment goes viral; polarised opinions emerge
The resignation letter of Rao is dated 27 October, but it claims that he stepped down because of "professional commitments outside the city," says a report by The Times of India. The publication also got in touch with the Madras Music Academy President N Murali regarding details. He explains, "The reasons given in his resignation letter are that he travels frequently and that he lives a good distance away from the city and therefore cannot cope with the commitments that come with a post in the Music Academy."
Many officials in the academy corroborated to this version of Rao's resignation.
According to the report by The News Minute, Rao was reportedly told either to deny the accusations made against him in public or resign. Although he had refused to do both, eventually he felt it was better to resign as he wasn't sure about the gravity of allegations against him in Sarkar's sexual-offenders' list. However, neither Rao himself or any member from the academy were available to comment on this matter.
Rao is a renowned musicologist, a dance critic, author and composer. He has written 15 dance-dramas, 15 books, over 100 lyrics as also the Suprabhaatam of Dwaraka Tirumala temple. He specializes in Telugu and Sanskrit literature, adds The New Indian Express.
Entertainment
The actress shared a picture of the pizza sent to her by Shilpa on her Instagram story.
Entertainment
The actor shared the pictures of the posters too, which have been used by the Congress party for their movement against corruption in Karnataka by the ruling party.
Entertainment
Although well-made and blessed with great performances, Netflix's miniseries DAHMER is blatantly exploitative of the trauma suffered by the murder victims' families.