Madhuri Dixit to make Marathi film debut with story about a woman's journey to self-realisation
Having appeared in over 75 films so far, this would be Madhuri Dixit's first ever Marathi movie as an actor.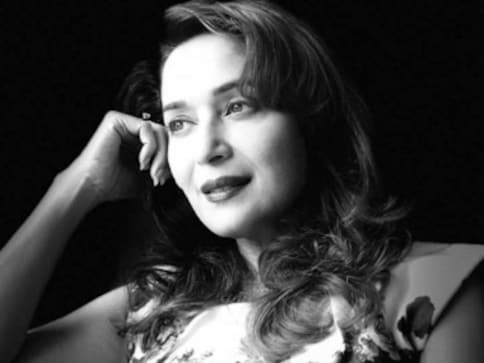 Madhuri Dixit-Nene is all set to star in a Marathi film, as per reports. It is a slice-of-life film that follows a woman's journey to self-realisation. The narrative is said to have liberal helpings of humour, and the film will be directed by Tejas Prabha Vijay Deoskar. Deoskar has also written the script, along with Devashree Shivadekar.
Madhuri told the Bombay Times in an interview that she had always wanted to do a Marathi film, but was waiting for a good script. She had previously been offered the screen adaptation of Sane Guruji's autobiographical novel, Shyamchi Aai.
"Marathi cinema is evolving beautifully and it makes me proud to see such incredible stories come alive on screen. I have received many scripts over the years since I was always open to acting in Marathi films. However, no script excited me as much as this one. The moment I heard the story, I knew that I wanted to be a part of it," Madhuri said to BT.
The film is scheduled to go on the floors at the end of 2017, and Madhuri said of the film: "It is (the) story of every household, yet it has a silver lining. It not only gives you hope and inspiration, but also encourages you to live life in the true sense. The most fascinating factor for me to choose it (was) that it is going to carve a place in everyone's heart."
Having appeared in over 75 films so far, this would be her first ever Marathi film as an actor.
It is co-produced by Ashok Subhedar and Aarti Subhedar of Blue Mustang Creations along with Vivek Rangachari and Arun Rangachari of Dar Motion Pictures.
— With inputs from IANS
Entertainment
Kangana Ranaut will play Sita in The Incarnation, which will be directed by Alaukik Desai.
Entertainment
'I'm constantly figuring out what I'm going to do next': With over 70 acting roles and 45 directing credits, Clint Eastwood, 91, does not want to call for retirement yet.
Entertainment
Voot Select has hit upon an interesting show that retains the dramatic tension for the most part of the eight episodes.