Madhur Bhandarkar to take forward Satyajit Ray's Apu trilogy with his maiden Bengali production Avijatrik
Madhur Bhandarkar's maiden Bengali production Avijatrik will delve into the 'sublime bond' between father and son; between Apu and his son Kajol.
Satyajit Ray's character of Apu, derived from Bibhutibhushan Bandopadhyay's works, will return to the silver screen, state reports. The iconic protagonist of Ray's arguably most famous trilogy — Pather Panchali (1955), Aparajito (1956) and The World of Apu (1959) — will be brought back with another Bengali period drama titled Avijatrik (The Wanderlust of Apu).
Ray's films were based on Bandopadhyay's novels Pather Panchali and Aparajito.
The new feature will be helmed by Subhrajit Mitra and will be presented by Bollywood filmmaker Madhur Bhandarkar. The makers released a statement which said that the new film would focus on areas that Apur Sansar (The World of Apu) did not deal with. Avijatrik will delve into the 'sublime bond' between father and son, between Apu and his son Kajol.
The feature will be filmed in black and white to retain the authenticity of the 1940s Kolkata. It will also delve into characters which were integral part of the novel but were not treated in the films. Lila is one such character while Apu's adventurer friend is the other.
Bhandarkar weighed in on the subject stating that he was more than excited to be part of such a project. "As a director and a film buff, I have been a great admirer and fan of Satyajit Ray, and the journey of Apu always fascinated me," says the Fashion director to Scroll.
Entertainment
Titled Michael, the Lionsgate film comes from producer Graham King, who earlier backed Bohemian Rhapsody that earned Rami Malek an Oscar for best actor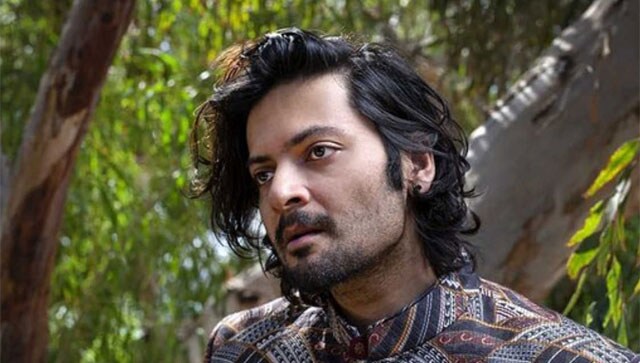 Entertainment
The film was shot during the small respite of time of covid lockdowns in late 2020 and is currently in post production
Entertainment
'Aslan' singer Christy Dignam is currently receiving palliative care at home, his family issued a statement and also requested for privacy at this hour. Their statement read- "As always Christy's health has been and is our priority. It has been a tough road for us all but mostly Christy."