Madhur Bhandarkar on Indu Sarkar: 'If my films don't work at the box office, I'll become a footnote'
In an exclusive interview, Madhur Bhandarkar speaks about his upcoming film Indu Sarkar, wanting to direct a love story next and coming from a humble background.
Indu Sarkar is Madhur Bhandarkar's 13th film, and judging by the ripples it has created till now, it seems the way ahead is paved with protests, debates and discussions. The importance of 13 does not seem to be lost. Quiz him about this figure and he harks back to the era of Trishakti, his first release.
"The film was a disaster and it gave me the biggest shock and learning experience of my life. I was sitting with a very dear friend of mine and when he asked me about the fate of the film, without uttering a single word, I burst into tears. I told him that the film has bombed and my career is over. I went into depression immediately after my first film but then I mustered up enough courage to make Chandni Bar," says Madhur Bhandarkar.
According to the director, the initial experiences made him realise how superficial and void the film industry is.
Soon after there were also occasions when photographers refused to click him and then he resorted to gatecrashing parties to network, by pleading in front of star secretaries. "These things demoralised and shattered my faith. I come from a very poor background and could study only till 6th grade, but I never left my reading habit. I regret that I am not a graduate but I can strike conversations with people," he adds.
Three National Awards and a Padamshri later, its been a complete turnaround for Madhur Bhandarkar.
The years that Madhur has spent in the industry have been quite a journey. Right from delivering VHS tapes to denizens of Versova, Khar and Bandra area of Mumbai, to assisting Ram Gopal Varma to directing films – the filmmaker has seen all.
Quiz him about the filmy folk he delivered tapes to, and all Madhur mentions are two names – Mithun Chakraborty and Subhash Ghai.
Madhur thinks one should never forget their roots and thus tightly holds on to his middle class upbringing. "I have seen people from the industry that are now past their prime and now relegated to footnotes. I remember one very renowned filmmaker years back who had gone to attend an award function. I saw him seated in the tenth row. When I inquired about why was he sitting at the back, he informed that the organisers made him sit there. I was so angry that I immediately requested him to follow me and then made him sit in the front row. I know this that if my films don't work at the box office, I will be treated in a similar manner. I don't have friends in the film industry and I am telling this to you very categorically."
Madhur is obsessed with the world of 70s. The thought of doing Indu Sarkar came to Madhur while he was fiddling on YouTube. A documentary titled Truth of Emergency made by DD popped up on his screen and this documentary led to many others.
The whole idea of basing a film in the backdrop of Emergency excited the filmmaker. The next move was to visit the Nehru Centre with his writer Anil Pandey to collect material and go through the archives. More than the film, the idea of toying with the era of the 70s excited Madhur.
He even went to Kolkata's Mirzapur Road, Delhi's Daryagunj, and Hyderabad to collect retro stuff, which included inland letters, old gramophones, and rotary telephones among others. "It was a dream for me to make a film set in the 70s. I got six rickshaws from Chandigarh and made them look old. The entire experience of creating Chandni Chowk, Turkman area and Connaught Place gave me goosebumps. We shot the entire film in 42 days," says an elated Madhur who now owns all the collected materials.
The film also gave Madhur an opportunity to meet personalities who were active in that era and made headlines. He met ace journalists like Kuldip Nayar, Ram Bahadur Rai and Coomi Kapoor, and also politicians like Subramaniam Swamy, LK Advani and Arun Jaitley. "The Shah commission report too helped me along with images that were clicked by Raghu Rai. It helped me understand the underground activity of that era. Prisoners used to pass coded messages to their colleagues while appearing in courts."
It's also a sheer coincidence that the film will see its release in 2017, coincidentally also the birth centenary year of Indira Gandhi, the one responsible for the Emergency. Madhur feigns ignorance but emphasises that it's not a biopic of Indira Gandhi but more of a fictional human drama. One thing that can not be ruled out is the fact that the director at all his future press conferences will surely be asked about the timing of the release.
"Irrespective of NDA or UPA government, I would have gone ahead with this film. I am not a filmmaker who has popped out of somewhere. I showed my solidarity with Anurag Kashyap during Udta Punjab and again with Karan Johar when his Ae Dil Hai Mushkil navigated troubled waters. I could have easily released the film just before the recently held five state elections or could have waited till 2019. The budget of my film is less than the costume budget of a big-ticket film. It's releasing alongside Anil Kapoor's Mubarakan and then there is a Shah Rukh Khan film next week. I could have done anything but did nothing."
Madhur's films are rooted in realism so will we ever to get to see a mushy love story? "I want to make a love story which is very real. It will definitely happen but it won't have a metro city as its backdrop. Films like QSQT and Ek Duje Ke Liye inspire me so it will be in the space of semi realistic cinema," he adds.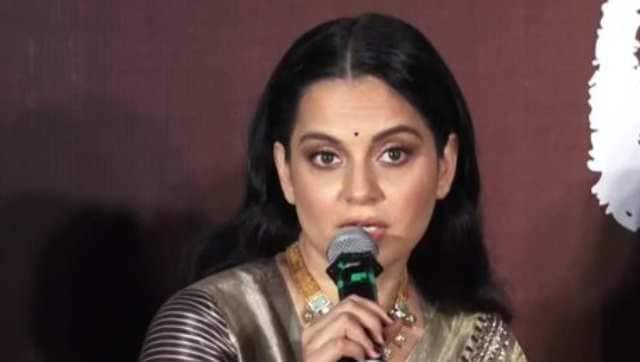 Entertainment
Javed Akhtar had filed a criminal complaint against Kangana Ranaut in November 2020 before the magistrate for allegedly making defamatory and baseless comments against him in television interviews.
Entertainment
As Priyadarshan returns to Bollywood after a hiatus of eight years with Hungama 2, a look at his popular Hindi comedy films.
Entertainment
Shilpa Shetty says she refused offers of scripts about hard-hitting subjects and heroine-centric plots, as they lacked commercial value.