Madhavan at Vikram Vedha success meet: 'I've consumed 240 reviews since the film's release'
The makers of Vikram Vedha held a success meet, celebrating the film's 100-day run in the theaters. The meet was attended by R Madhavan and Vijay Sethupathi
At a time when success meets are considered a publicity gimmick to deceive audiences, here's the most loved Tamil film Vikram Vedha, which completed 100 days in the theatres more than a month ago(on 28 October) and held its success meet only yesterday (15 December). The film, which hit screens on 21 July, went on to become one of the true-blue blockbusters of Tamil cinema this year.
From the catering team to the last unit stuntman to the production assistants, the makers honoured each and everyone by presenting them with a shield of the film with their name engraved on it.
"Vikram Vedha will be a significant chapter when someone writes a book about me," says Vijay Sethupathi
Vijay Sethupathi, who has had a prosperous 2017 with three solid hits in Kavan, Vikram Vedha and Karuppan, said he didn't expect such an overwhelming reception to his gangster role.
"After Dharmadurai, I'm celebrating another 100th-day function. Today's event is happening after we have all gone through the phase of getting to know each other from the day we started shooting and praised everyone to the skies for their work. So, I don't have anything new to express admiration for, today. Through this film, I have earned the love and goodwill of a countless number of people. I didn't anticipate that this movie would take me to a different stature. I've expressed my thanks to Pushkar and Gayathri a thousand times already. But today I express my gratitude to them with a thousand kisses. I feel ecstatic now. If someone writes a book about me in future, I'm sure Vikram Vedha will be a significant chapter in it. It will always be that sweet moment in my life whenever I look back," said Vijay Sethupathi.
"Whenever I smell a successful film, I have this habit of going away from town," says Maddy
Actor Madhavan talked about his learnings from the film and the biggest takeaway from the project. "During the film's pre-release event, I said that I would talk more only at the 100th-day function. That's the kind of belief I had in this movie. As Vijay noted, I too, have learned a lot of things from this film. Producer Sashikanth is someone who makes films for the next generation. YNot Studios can see around the corner, and they are able to make high-concept subjects. I wish them to continue their excellent work. The main reason for the success of this film, without a doubt, is our director duo – Pushkar and Gayathri. When I first met, I felt that they're different. But when I heard the story, I was sure that they had a unique story-telling technique. We all thoroughly enjoyed shooting this film," said Maddy.
Maddy also disclosed why he was not in town for the past five months despite the film's remarkable success. "Whenever I smell a successful film, I have this habit of going away from the city. It's been nearly five months since Vikram Vedha released. I'm coming to Chennai only now. Success would always make us think that we achieved something big. I didn't want to feel overwhelmed, and that's why I was not in Chennai all these days. The most prominent takeaway for me in this journey is that if we make a story passionately and present it interestingly, the audience would always embrace it with both hands. After the film's release, I had read all the reviews from the press, television channels, fans and social media for almost a week. I consumed a total of 240 audio, video and text reviews of the film in a week. What I felt heartening was how not even a single review revealed any spoilers of the story," he explained.
Directed by Pushkar-Gayathri and produced by Sashikanth's YNot Studios, Vikram Vedha also starred Varalaxmi Sarathkumar, Shraddha Srinath, Kathir, and Vivek Prasanna in important roles. The music composed by Sam CS, especially the background score, received rave reviews from everyone.
Entertainment
Incidentally, Shah Rukh Khan released the trailer of Vikram Vedha, which starred R Madhavan and Vijay Sethupathi.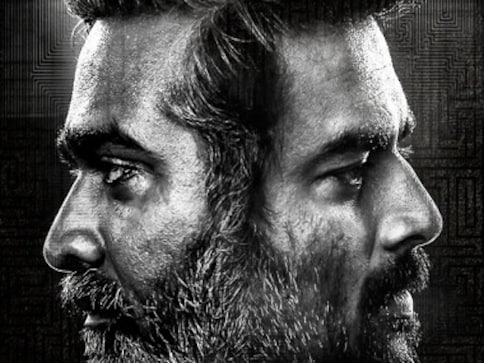 Entertainment
In an exclusive interview with Firstpost, Madhavan opens up on Vikram Vedha, his viral shower selfie and his future movies.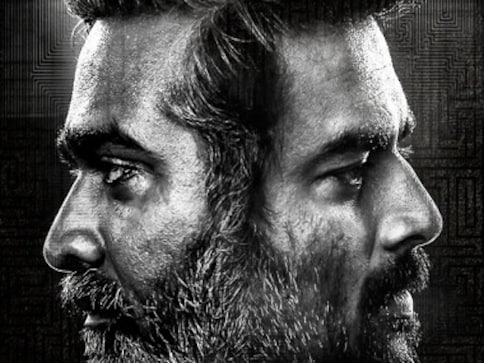 Entertainment
Neeraj Pandey is teaming up with the original producer S Sashikanth and Reliance Entertainment to create the Hindi version of Vikram Vedha.