Lust Stories: Netflix's anthology is a between-the-sheets reading of conflicts that arise outside the bedroom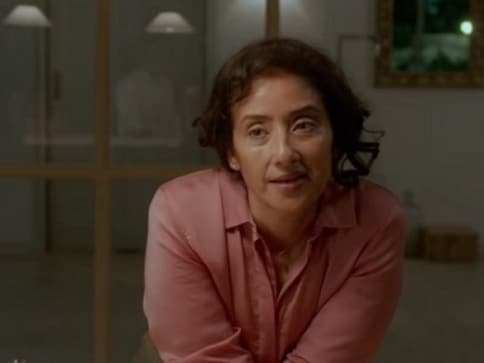 There is no 'love at first sight.' 'Lust at first sight', however, sounds about right. While love takes time to bloom, lust is a more instinctive emotion. Bollywood has glorified love and demonised lust over the years. While love became a panacea, lust has been reduced to a marketing tool. Cinema needed a course correction and we must thank Netflix as it has set the ball rolling.
Lust Stories, Netflix's recently released anthology, was tentatively titled Love and Lust when it was planned as a theatrical release. But as soon as the streaming giant acquired the film, the name was changed to Lust Stories. While the clickbaity title could be attributed to the accessibility of its platform that cuts across demographics, this writer feels giving precedence to 'lust', and not 'love', was more of a wise creative decision, than a commercial one.
In all the four stories, sex is a common thread but its treatment is not pornographic. Conflicts of varying kinds add emotional depth and lend voice to what could have easily been a sleazefest. Sex is not a crowdpuller here. It is an ice breaker between two people belonging to different demographics. Lust allows them to jump into a rabbit hole they are skeptical of ever escaping. It allows them to wield a temporary power that enables them to set aside their inherent differences. Lust makes them embrace the adrenaline rush and all the subsequent complications that come with the knee-jerk reaction.
Thus, in all the four stories, another commonality is conflicts. They range from age (Anurag Kashyap) and class (Zoya Akhtar) to ideology (Dibakar Banerjee) and sexuality (Karan Johar). But lust overpowers them all only to fall flat on its face. The conflicts are only ignored, never resolved. They surface as soon as one feels satiated. The craving for sex is a carnal desire that does not take into account the social constructs that dictate the majority of a human being's life. This primal feeling, however, is so short-lived that it is unable to carry the burden of identity that humans are cursed with. For one to embrace another's identity, and not just one's physicality, the lust needs to graduate into love. For without love, the relationship is confined to the bed, a not-so-cosy one at that.
Love empowers one to — if not resolve — at least dilute, the conflicts. It is a more stable emotion than the opportunistic lust. But Lust Stories is all about just that — lust, falling out of it and feeling the absence of love. The four short films serve as a gradual prance towards an orgasm that is sure to satiate us for a long time.
Age is just a number, only when you are in bed
Kashyap's short revolves around Radhika Apte's affair with her student Akshay Thossar. Being the more experienced in bed, Apte demonstrates sex to her student. But she refuses to let lust die its natural death and insists on forcing a relationship, while at the same time bearing the burden of her ego that is too huge to let her date a student. She does not stick to 'acting her age' and turns into a stalker in denial. Kashyap intelligently gives her ample alone time on the screen through scenes where she breaks the fourth wall in an effort to justify her actions. These scenes see her thinking out loud about the extent of possession that a relationship warrants. As seen in the trailer, she suggests, "You can't hurt people you don't love." But when lust takes over, hate gets the better of the love. And Apte shrewdly clouds her vengeful endeavours as acts of love. Here, age is the social construct that she overcomes but only while she is making out with a man boy probably half her age. Right after they 'make love', they wake up to their different worlds. "Coffee?" he asks her. "Umm.. chai?" she responds.
Because falling for your 'bai' is so middle class
Every working millennial would recognise the contribution of their domestic help in them leading normal lives. But in Zoya Akhtar's short film, Neil Bhoopalam enters into a sexual relationship with his maid, played by Bhumi Pednekar. They go about their daily chores with clinical detachment, reassured by the anticipatory comfort of spending the night with each other. His lustful surrender to a woman way 'below' him in social circles is established as a daily dirty ritual right at the start. After they make out, he goes for a bath. When she hands him a towel, he gets hold of her and says with a smirk, "Gandi saali!" And she responds with a grin, "Nanga saala." Basically, he labels her with the same phrase that society does, but she calls him what he inherently is, and conceals from the outside world, a man who bares it all until he puts on his pretentious clothes, only because he can afford to.
Too bored to love
In Dibakar Banerjee's short film, Manisha Koirala gravitates towards the best friend of her husband, Jaideep Ahlawat, for they share the same outlooks towards life. They both operate in the grey whereas her husband (Sanjay Kapoor) demands life be slotted into either black or white. His inability to look at layers frustrates his wife, who finds comfort in the arms of his best friend. But over time, she realises why they are best friends. Both of them are characteristically scared. While her husband is fearful of a failed business deal, her lover is apprehensive of their 'bedtime deal' being exposed. A determined Manisha decides to put both on the spot by confessing to her extra-marital affair. While love would have allowed her to maintain the status quo, falling out of lust empowers her to break free from men who pay little heed to her desires.
What is he in her for?
Through his short film, Karan Johar explains why lust is the foundation of all arranged marriages, but only for men. For women, it is merely a medium to feel relevant again. No, relevant not as a pleasure-seeking wife in the bedroom, but as a child-producing mother outside. One of the wife's 'well-wishers' advises her to start making babies so that she does not have to go through the 'ordeal' of sex again. Kiara Advani, who plays the protagonist, is surprised by how ignorant her husband (Vicky Kaushal) is about the give-and-take that should govern the bedroom space. His idea of sex is penetration until he feels satiated, without paying any heed to her orgasm. Lust blinds him to the extent that he fails to understand that what happens in the bedroom is a two-way affair.
In all the four short films, lust overrides the various conflicts that alienate the men from the women. But this 'lust at first sight' is unlikely to evolve into 'love till the last breath' if the parties involved are only interested in getting on top of the other.
Lust Stories is co-produced by Ashi Dua and Ronnie Screwvala's RSVP Films. It is currently streaming on Netflix.
All images from YouTube.
Entertainment
Vijay Deverakonda's Liger is a bilingual film that is shot in Hindi and Telugu; it will be dubbed and released in Malayalam, Tamil, and Kannada. The movie is based on the backdrop of boxing and Tyson has been roped in to play a pivotal role. It also stars Ramya Krishnan, Ronit Roy among others.
Entertainment
What is particularly endearing about Karan Johar is that he doesn't take himself too seriously, which, given how uptight some Bollywood stars can be, is a breath of fresh air.
Entertainment
In conversation with actor Vikrant Massey on his role in Forensic, the experience of sharing the screen space with Radhika Apte, the changing content in Indian cinema and more.