Love Sonia movie review: Mrunal Thakur's performance powers hard-hitting drama on human trafficking
Love Sonia's acting performances recompense for some of its directorial and script limitations.
Director Tabrez Nooraani's drama, Love Sonia, opens with a group of school children observing a butterfly trapped in a glass jar. Noorani does not waste time dwelling on this innocence and playfulness. The lyrical scene, with its obvious metaphor, is a preamble to a story about the sex trade and human trafficking. It is quickly left behind to focus on the plight of a debt-ridden farmer and his daughters.
Adil Hussain plays the burdened farmer with barren fields and two teenaged daughters. The fair and frail older child, Preeti (Riya Sisodia), is sold off to the local landlord and moneylender (Anupam Kher), while the younger, stronger girl Sonia (Mrunal Thakur) is held back to help in the arid fields.
Preeti is placed in the care of a handler Anjali (Sai Tamhankar) who whisks her off to Mumbai where she will be put "to work". A distraught Sonia, unable to bear the separation from her sister, runs away from home straight to the moneylender and right into the grimy lanes of Mumbai. Anjali presents Sonia to brothel owner Faizal (Manoj Bajpayee) and to the 'madam' Madhuri (Richa Chadha), who begin inducting Sonia into their fold, all the while promising to help find Preeti.
Within the seamy streets and dark world of sex, drugs, violence and exploitation, Sonia encounters myriad characters. These include fellow sex workers like Rashmi (Freida Pinto) who are irreparably damaged and resigned to their fate. She also meets a kind social worker Manish (Rajkummar Rao) and other under-age girls, such as herself, who are sold into prostitution.
Writers Noorani, Ted Caplan and Alkesh Vaja do not spare any punches. The experiences are shocking; the milieu is dark, claustrophobic and filthy. There is no joy and only flickering hope. The most harrowing plot point is the way in which international rings operate to transport women across the world for the pleasure of men willing to pay a hefty price. Women are locked into cargo containers, entrapped, as they sail for weeks till they dock at Hong Kong or even North America.
Sonia and Preeti serve as examples of the fate of millions of girls and women the world over. The basis of many of the vignettes are experiences and information Noorani culled from NGOs in America and India.
The acting recompenses for some directorial and script limitations. Often the story feels like a series of headlines linked together. But the compelling performances and a hard-hitting storyline power Love Sonia. Pinto finally gets a role she can bite into and she completely surrenders to the part. Similarly, Chadha manages to strike a balance between cold-hearted commander and compassionate mentor. Bajpayee, Rao, Tamhankar, Hussain and Kher are reliably right on the beat. Demi Moore and Mark Duplass make incidental cameos.
But the soul of the film is Mrunal Thakur. She makes your heart lurch for the naïve and petrified teenager who often appears to be burrowing deeper into an airless tunnel. When the two-hour viewing ends, one feels the need to take a deep, deep breath.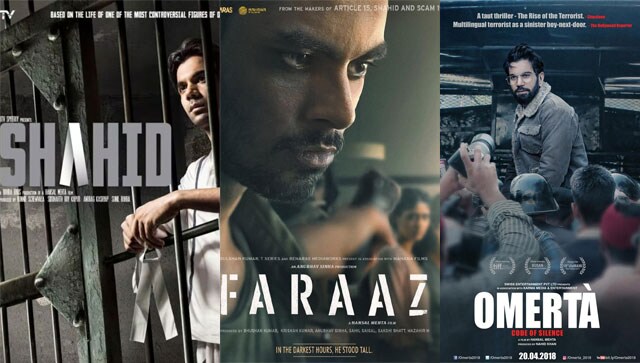 Entertainment
Shahid is a much gentler film than Omerta. Shahid is the sort of rare raw unnerving journey into a socio-political reality that our cinema needs to undertake regularly, but it seldom does. Our filmmakers largely veer away from doing films whose redolent realism could ruffle political feathers.
Entertainment
Anupam Kher who played a prominent role in the film noted that there must be some problem due to which the film was not selected.
Entertainment
To people's interest, while launching the filter on his personal Instagram account, Anupam Kher announced that he would be giving away 2 free tickets to the Shiv Shastri Balboa movie to lucky winners who post their pictures and reels using the filter on their social media.