Love Sonia director Tabrez Noorani on film's heavy subject: It affected Mrunal Thakur big time
During the process of research, I got involved in actual rescue missions and was working with the girls...Everything (in Love Sonia) is based from what I have seen or experienced myself, or the stories from these girls - Tabrez Noorani
Love Sonia – a tale about human trafficking — has just released in India, and debutant director Tabrez Noorani, who during the process of research got involved in an actual rescue mission of girls, hopes that people do something for the cause. Noorani was exposed to international cinema ever since he was a school boy through his close relationship with uncle, Zafar Hai, a highly reputed commercial and documentary film maker in India. He then worked on a number of projects, including the 1987 feature film, The Perfect Murder, directed by Hai and produced by Merchant Ivory.
In an exclusive chat with Firstpost, Noorani, who's essentially a Hollywood producer (Slumdog Millionaire, 2008; Eat Pray Love, 2010; Life of Pi, 2012, and more), talks about the challenges of making the movie and more.
You came up with the idea of Love Sonia about 15 years back when you worked towards rehabilitating human trafficking victims through the NGO. Why has the film taken so long?
It's a tough topic; money, casting and not having stars attached to the project took a lot of time. There was no one to fund the movie about human trafficking at that point of time. Then, nobody wants to release these kinds of films; only those who have the guts and can recognise what we have, can do it. We started our shoot only in 2016 and it was a difficult process. Also, I didn't want to compromise; I wanted to work with the right kind of people and be honest to the subject. I have known and helped rehabilitate these girls. During the process of research, I got involved in actual rescue missions and was working with the girls. Over a period of years through these stories and people we met came the screenplay of Love Sonia and that is why when you see the movie, it looks real. Everything is based from what I have seen or experienced myself, or the stories from these girls.
How did you pull up this huge cast (Mrunal Thakur, Richa Chadha, Manoj Bajpayee, Rajkummar Rao, Adil Hussain, Mark Duplass and Demi Moore)?
We lucked up there. Freida and I have known each other for a long time, from the Slumdog (Millionaire) days, so we always knew that she is going to play Rashmi. She is a great asset. Then, casting Mrunal in the lead took some time and we found her through the casting director. We didn't have any studio behind us. We didn't have anyone to say that get this actor who could sell the movie. We just went for good actors and it really came through like a dream. It was very unreal. But yes, I had to chase Richa and Manoj.
What were the challenges in front of you while making the film?
To create the world and to tell the story in an honest way. We had a very talented cinematographer who is very artistic and, at the same time, we realised that this movie needed to be made with a soft touch, the story had to be told in a very sensitive way. But the good thing was that for the type of movie that we have made we actually had a very light mood on sets. In order to get through every day, we needed that.
Your actors said that they were deeply disturbed and were traumatised psychologically while doing the film. What was the process like?
Richa was hardcore and she did tremendous amount of research. She would sit me down on numerous occasions regardless of how much background I had given her. She would ask questions; she had his hypothetical diary and she came up with the mixture of real life stories, back story for herself. They took some time off because it affected everyone. It affected Mrunal big time; she has changed. Richa, Freida went through their own process. I know it affected Manoj as well because as actors no matter whether you will judge them or not, you will always take something away. Both Manoj and Rajkummar were very gracious. They are both so fantastic. Rajkummar is a strong stellar actor, very conscientious. I was very impressed by him. All the actors took the film very seriously because they knew they were portraying characters who are technically real. My writers had based them on people who actually existed and were still alive.
With many parallel and off-beat films doing well in India these days, do you think it's a good time for stories like Love Sonia?
Absolutely! Of late, the audience here has been more open to different kinds of cinema. India is making such fantastic films. If on one hand, we have Padmaavat (2018); on the other, we have Stree and a Gali Guliyan, all releasing at the same time.
So what next?
I'm working on two films and they will be very different from this one. One of them takes place in the 1920's in Hollywood.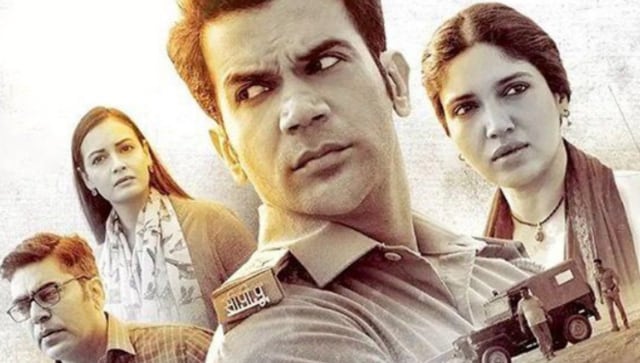 Entertainment
Anubhav Sinha's account of migrant workers' en masse return to their villages at the start of the pandemic is a basket of courage and convolutions in the writing of social divisions in the midst of a tragedy.
Entertainment
Keanu Reeves' John Wick: Chapter 4 has garnered amazing response in its advance booking across the country.
Entertainment
Bheed is written and directed and produced by Anubhav Sinha set during the events of the 2020 COVID-19 lockdown in India.