Lord of the Rings helmer Peter Jackson to make 3-D colour documentary on World War I
Peter Jackson's movie is among dozens of artworks commissioned by British cultural bodies to commemorate 100 years since the final year of the 1914-18 war.
London: The Lord of the Rings director Peter Jackson is going from Middle Earth to the Western Front, transforming grainy black-and-white footage of World War I into 3-D colour for a new documentary film.
Jackson's movie, announced on Monday (22 January), is among dozens of artworks commissioned by British cultural bodies to commemorate 100 years since the final year of the 1914-18 war.
The New Zealand-based director of The Hobbit and Lord of the Rings series has restored film from the Imperial War Museum using cutting-edge digital technology and hand coloring, pairing it with archive audio recollections from veterans of the conflict.
He said the aim is to close the 100-year time gap and show "what it was like to fight in the war."
"We all know what First World War footage looks like," Jackson said in comments broadcast on Monday. "It's sped-up, it's fast, like Charlie Chaplin, grainy, jumpy, scratchy, and it immediately blocks you from actually connecting with the events on screen. But the results we have got are absolutely unbelievable. They are way beyond what I expected. This footage looks like it was shot in the last week or two, with high definition cameras."
Acclaimed director and filmmaker Peter Jackson to tell the story of the First World War on @BBCOne, part of a landmark Year of History programming on @BBC: https://t.co/3x9v8ueqnc #1418NOW pic.twitter.com/Q9TgOZdSUj

— BBC Press Office (@bbcpress) January 22, 2018
The film will premiere during the London Film Festival in October before being broadcast on BBC television. Every school in the UK will also receive a copy.
The film is part of the government-backed 14-18 Now project, which has presented works by more than 200 artists over four years to remember a conflict in which 20 million people died.
Other works premiering this year include a large-scale performance piece by South African artist William Kentridge about African porters who served in the war; processions to mark the 100th anniversary of some British women winning the right to vote; and a performance celebrating wartime homing pigeons that includes birds fitted with LED lights.
Slumdog Millionaire director Danny Boyle — who helmed the 2012 London Olympics opening ceremony — will create a mass-participation work to be performed on the anniversary of the 11 November, 1918, armistice that ended the war.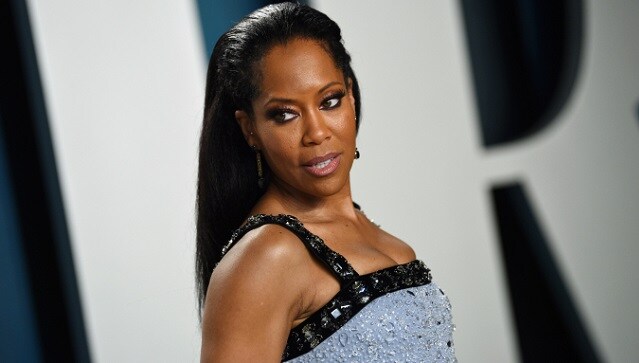 Entertainment
Ryan Coogler will produce Bitter Root which is based on the Image Comics title about a family of monster hunters
Entertainment
The home birth scene in Pieces of a Woman has gotten midwives applauding the naturalistic birth as a new frontier in screen depictions, even as they argue that several details made it fall short of a fully empowered experience.
Entertainment
Secret Headquarters is about a kid who discovers the secret headquarters of the world's most powerful superhero hidden beneath his home