Loki, Scarlet Witch, other Marvel characters to reportedly get solo TV shows on Disney's streaming service
The new Marvel shows will also feature superheroes who have yet to be given their own standalone movies.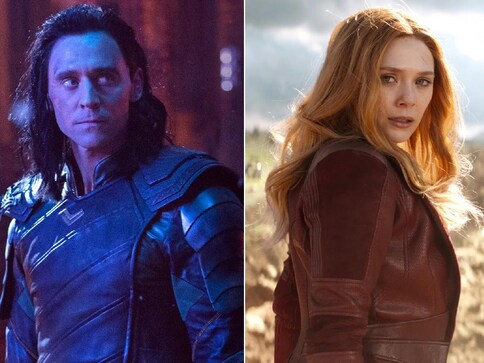 Loki, Scarlet Witch and other popular Marvel Comics characters are all set to get standalone TV shows that will air on Disney's new streaming video service.
Actors Tom Hiddleston and Elizabeth Olsen, who plays the Asgardian god, Loki, and Wanda Maximoff aka Scarlett Witch in the Marvel Cinematic Universe respectively, are expected to return for the live-action shows.
Disney is developing a number of limited series for its streaming service, which is set to launch in late 2019, reported Variety.
Olsen's Scarlet Witch, one of the most powerful Marvel comics characters known for her thought-altering magical powers, joined the male-dominated superhero ranks in 2015's Avengers: Age of Ulton. Meanwhile, Hiddleston's Loki has been playing second fiddle to his brother, the God of Thunder, since the 2011 film, Thor.
Other shows will feature superheroes who have yet to be given their own standalone movies. These new standalone shows will include six to eight episodes, but Marvel and Disney are planning to invest heavily with big budgets to rival those of other major studio productions.
No writers or directors have yet been attached to the Loki or Scarlet Witch shows, but it is being reported that Marvel Studios president Kevin Feige would have a hand in developing the series.
(With inputs from Press Trust of India)
Entertainment
As Netflix becomes the first major Hollywood studio to mandate vaccination and testing for all actors and crew members working in close proximity, here's a look at how Hollywood is inching towards resuming businesses in full swing.
Entertainment
Bob Odenkirk was filming the sixth and final season of the Breaking Bad spinoff series, Better Call Saul, in Albuquerque, New Mexico
Entertainment
Scarlett Johansson filed a lawsuit against Walt Disney Co over the streaming release of Black Widow, which she said breached her contract and deprived her of potential earnings.