Logan Lucky movie review: Channing Tatum, Daniel Craig's dialogues shine in Steven Soderbergh's heist film
Logan Lucky is the rare kind of film where you'll appreciate what the characters are saying, as opposed to being obligated to be wowed by what they're doing.
When Steven Soderbergh announced his 'retirement' four years ago, there was no way anyone could believe his b*llsh*t. One of the all-time great filmmakers, who has relentlessly pursued all kinds of genres, simply hanging up his boots is not something that's fathomable. So it's no surprise that Soderbergh is back with Logan Lucky, and even less surprising that it is yet another smashing addition to his resplendent oeuvre.
Logan Lucky is a very typical Soderbergh film – packed with a stellar, large cast, dialogue that oozes panache, story beats that go against the grain of the rules of cinema, and stylish visuals that make the film look like a Gucci commercial. Channing Tatum finally plays something other than a jock – Jimmy, an everyman in a Southern drawl who plans a heist with his pals. His brother Clyde (Adam Driver) is the polar opposite – a pessimist negating Jimmy's overtly optimistic plans to rob money in a NASCAR race. The tech guy for the heist is Joe Bang played with hilarious glee by Daniel Craig, who chews scenery every time he appears on screen.
Soderbergh doesn't waste any time in assembling the gang together and initiating the heist. The plot moves at a breakneck pace, lathered with a rich foam of side-splitting one liners, sardonic insults and character dynamics you'll want to revisit with repeat viewings. This is the rare kind of film where you'll appreciate what the characters are saying, as opposed to being obligated to be wowed by what they're doing.
That is of course not to say nothing much happens to them – in fact there is some ridiculous amount of planning in Jimmy's grand scheme which takes his gang to various exciting setups, including tunnels. The whole thing feels like kinetic energy being built to a feverish extremes – the stuff that cinema is supposed to feel like on the big screen.
If the Oceans films had giant budgets and extra polished sheen, Logan Lucky is the grimy, smart-ass brother, and even if it doesn't do too well in cinemas, it's bound to find cult status on streaming platforms. Soderbergh has attempted something unique by bypassing studio norms and gaining total control over the film – during the film's weaker moments hard-boiled cinema buffs would stop to wonder if Soderbergh bit off more than he could chew. There is after all a studio system in place simply because it works more often than not.
This isn't a very thought provoking film like other Soderbergh works, but it's probably his most entertaining one to date. There's little to complain about when characters interrupt their heist to bitch about the difference between the Game of Thrones series comparing it to the books. It's the kind of guffaw-inducing humour reminiscent of Tropic Thunder, and one wonders if the filmmaker let his actors improvise. To top it off, there's a beating heart at the center of this goofiness and the ending is surprisingly heartfelt. Unless you utterly despise movies and everything great entertainment stands for, you'd be quite foolish to miss this one. It's out in theaters today – catch it while it's hot.
Entertainment
In times of social distancing and isolation during the coronavirus outbreak, the best one could do to entertain oneself through various shows, films, and podcasts.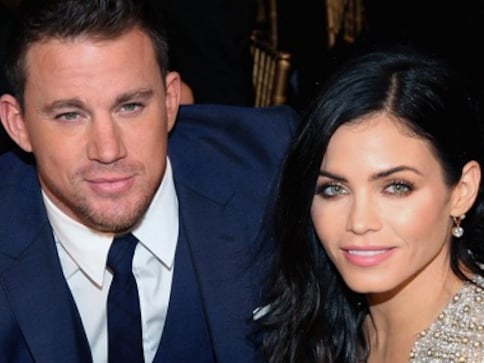 Entertainment
Channing Tatum and his wife Jenna Dewan Tatum say they have decided to "lovingly separate as a couple" after nearly nine years of marriage.
Entertainment
Vanity Fair quoted Channing as saying, 'We fought for it for a really long time, even though we both sort of knew that we had sort of grown apart'