Lipstick Under My Burkha, Parched: Sex comedies are fine, but female sexuality isn't?
The success of Lipstick Under My Burkha only tells us that it is not disrupting anything in the country, especially when it comes to the feelings of the people who hold the baton of morals.
Many years ago, Imtiaz Ali's Geet from Jab We Met was told by a lech, "akeli ladki khuli tijori ki tarah hoti hai," and many men have not been able to sense the sarcasm displayed in these lines. Especially the ones who work closely with the Central Board of Film Certification (CBFC) in our country.
For years, we have been witnessing abla naaris screaming 'bachao' at the top of their voices, as they were raped by heinous men on screen. All they did was wait for the hero or their son to take revenge, so they could rest in peace.
Nobody ever raised a voice against such these films, and gradually, they became the foundation of sanskaar in the world of Hindi cinema. Everything was running smoothly until we came across films where women said something more than 'bachao'. They started taking their own life decisions, and the foundation was shattered. We weren't sanskaari anymore.
Lipstick Under My Burkha released recently, and has been winning hearts all across. Much before it released in India, the film garnered much appreciation internationally, and the minute the makers brought it back for a release in India, hell froze over. Because we cannot see our women as sexual beings; we can only look at them as sexual objects. We teach them to be hush-hush about their sexuality, but never miss an opportunity to be lecherous, as everything about them is salacious.
If you don't believe me, this is why the film was stalled by CBFC:
"The story is lady oriented, their fantasy above life. There are contanious sexual scenes, abusive words, audio pornography and a bit of sensitive touch about one particular section of society, hence the film is refused."
Firstly, the term 'lady oriented' immediately creates a divide between the two genders, as no one in the history of cinema has ever stopped a film for being too 'male oriented'. They could fly from mountains, break bones, shoot people and do everything under the sun, but we would be gushing. They were super heroes and we were waiting to be rescued, always.
While the thought of a woman's fantasies distorted the beliefs of some people, the longest scene of sexual violation in the stupendous Baahubali was passed without even a thought.
However, the success of Lipstick Under My Burkha only tells us that it is not disrupting anything in the country, especially when it comes to the feelings of the people who hold the baton of morals. While people told Ekta Kapoor that the film would not even recover the budget of promotions, today the film stands tall with pride and a big smile.
Speaking of battles, when Anushka Sharma took charge and became a super hero, as she willingly bashed the goons of Haryana in NH 10, it brought out CBFC's inner conflict one more time. The question is why was there an issue with this particular sequence, when we all have grown up watching angry young men bashing up goons? What was the trigger this time? That a woman didn't wait for someone to be rescued, as she cried and begged?
I remember sitting down with Leena Yadav, the director of Parched which starred Radhika Apte, Tanishtha Chatterjee and Surveen Chawla. We spoke about what a tedious process it was to get the film screened in India. While the film bagged 18 international awards, in India, the whole narrative surrounding the film was focused solely on the leaked scene where Radhika Apte was seen making love to her co-star.
Reducing a film to something as irrelevant as this is what is terrifying. Even after so much appreciation internationally, the makers had to fight with tears, blood and sweat to make sure that the film releases in India. Isn't it ironic? The film spoke about liberation, but on the other hand, the experience of making sure it got a wide release was diametrically opposite.
While the makers of such films had to walk through fire to get their films released, nothing really happens to sex comedies in India, as far as censuring is concerned.
We all watch them, laugh, cringe, and hoot. If we are progressive enough to release films about sex while any discussion about the subject is considered taboo, why do we suddenly assume a moralistic stand when women take the forefront rather than being on the receiving end in films? Don't we all remember Grand Masti, Mastizaade and Kya Kool Hai Hum?
These are just a handful of films dealing with female desire which have faced judgments, but the full list is long and tedious. From Angry Indian Goddesses to a kiss in Spectre, the reasons get more absurd by the day. When will this hypocrisy end?
Entertainment
Filmmakers Vishal Bhardwaj, Hansal Mehta, and Guneet Monga, along with actress Richa Chadha, were the first to criticise the abolition of FCAT.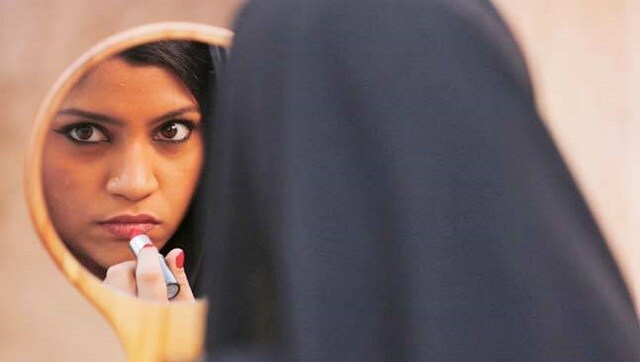 Entertainment
"At least when FCAT was there, a filmmaker felt heard," says Alankrita Shrivastava, whose Lipstick Under My Burkha released only when the Tribunal cleared the release post a CBFC hurdle.
Entertainment
"High Courts would be flooded with cases arising out of orders/actions of the CBFC, and keeping in view the huge pendency of cases, the release of the films would be inordinately delayed."