Linkin Park pays emotional tribute to Chester Bennington through open letter and obit video
Linkin Park writes open letter over Chester Bennington loss, adds suicide prevention to their website and release 'Talking to myself' song as video tribute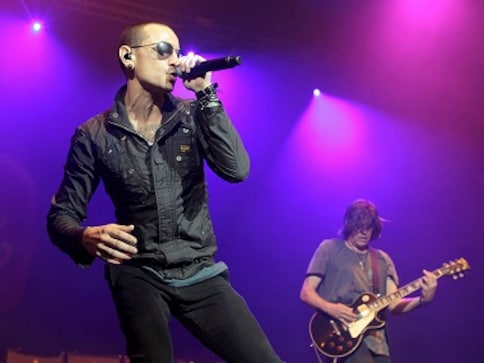 Linkin Park singer Chester Bennington, who overcame a troubled childhood to top the charts with an angry but melodic brand of metal/rock, was found dead on 20 July in an apparent suicide.
He was 41, and he was also the voice that most of us 90s kids grew up listening to. Linkin Park's dark subject matter, and often debilitating lyrics can be attributed to Bennington's personal journey with depression, poor health and drug abuse.
Linkin Park has collectively made their first public statement since the passing of their fellow band mate by posting an open letter paying tribute to Bennington on their Facebook page.
This is what the letter reads in full

Before this, Mike Shinoda (one of the co-founder's of Linkin Park) had taken to Twitter to express his grief. "Shocked and heartbroken, but it's true" read the tweet, and millions across the world shared his sentiment and found themselves resonating with it.
Shocked and heartbroken, but it's true. An official statement will come out as soon as we have one.

— Mike Shinoda (@mikeshinoda) July 20, 2017
Shinoda also took to Twitter to share what he believes is the first ever photograph of all the members of Linkin Park in one frame, from way back in 1997/98. "We had just told Chester that we wanted him to join the band. He said he was ready to move out from Arizona to L.A" read a part of the caption, and it was all that Linkin Park fans could read without tearing up.
Linkin Park also showed extreme sensitivity as they added an auxiliary page to their official pre-existing website dedicated to Chester Bennington and suicide prevention. The website now displays the number for a suicide prevention helpline in and outside of the United States of America, along with the words #RIPCHESTER. The website URL is chester.linkinpark.com and it also shows a steady stream of tweets regarding the loss of Bennington, with lots of love and affection pouring in for the deceased singer.
On 20 July the band's official Youtube channel also released the video of a song 'Talking to myself' which focused mainly on Bennington and played as a sort of video tribute to their fellow bandmate. The song retained the essence of Linkin Park and it showed Bennington on stage during various concerts as he performed with the band and interacted with his fans.
Here is the tribute video for Chester Bennington by Linkin Park
(Also Read: Chester Bennington: The voice that carried the angst, rage and sorrow of Linkin Park's music)
World
The report found that mental health conditions, besides affecting the quality of life, also had 'enormous' economic consequences with losses in productivity significantly outstripping the direct costs of care
India
While the owner of the house was found hanging in a room, the other four members were spotted lying on the ground suspected to have consumed some poisonous substance
India
Police said Sachin was in love with Soni, but their family members were against the relationship