Lindsay Lohan claims she turned down Harry Styles, as she 'didn't recognise him'
Lindsay Lohan has revealed that Harry Styles once turned up at her hotel room but she politely asked him to leave because she didn't recognise him
London: Actress Lindsay Lohan has revealed that One Direction member Harry Styles once turned up at her hotel room for some fun but she politely asked him to leave because she didn't recognise him.
"I didn't know it was him," Lohan revealed, adding that she didn't even recognise Styles, who was dressed in a suit and a pair of boots, reports aceshobwiz.com.
"He was in a suit. I said, 'Well, you are very good-looking -- can I help you?' That was it," Lohan was quoted as saying by The Sun newspaper.
Although Styles mentioned his first name, Lohan didn't permit him to enter her room.
She then politely closed the door on him.
"He was like, 'I'm Harry. Gavin and Michael sent me here.' I was in bed. I was like, 'I'm going to bed but it was nice to meet you,'" she added.
The actress explained that Styles knocked on her door at 2 am, when she had just come back from a meeting, so she was pretty tired at that time.
"I was wearing a big hotel robe, I had a slip under it. It was not a good look," Lohan recalled.
"I was watching some really cheesy movie too. You could totally hear it in the background," she added.
IANS
Find latest and upcoming tech gadgets online on Tech2 Gadgets. Get technology news, gadgets reviews & ratings. Popular gadgets including laptop, tablet and mobile specifications, features, prices, comparison.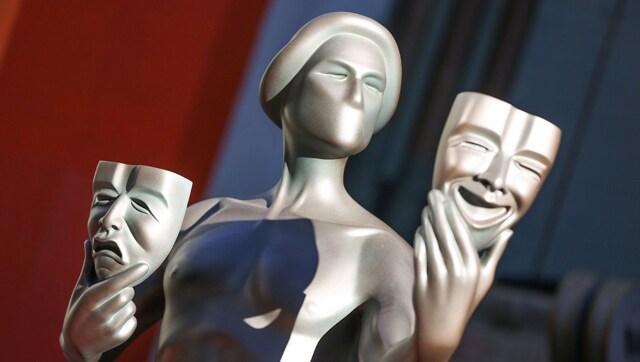 Entertainment
Nominations for the upcoming SAG Awards will be announced on 4 February.
Entertainment
In her directorial debut, Regina King adapts the Kemp Powers play One Night in Miami, which imagines the four Black icons trying to reconcile their private lives with their public spheres.
Entertainment
Sacha Baron Cohen expresses his reservations against social media, calling them the "propagators of shared lies."