Lijo Jose Pellisery on Ee.Ma.Yau, turning to films for self-expression, and moving on from failures
Lijo Jose Pellisery's latest offering Ee.Ma.Yau is a superbly shot, well-performed, layered satire on death. He chats with us about the film.
Ee.Ma.Yau is Lijo Jose Pellissery's sixth film in a career spanning under a decade. "I don't believe in creating a Photostat copy of my previous films. That holds no challenge for me. Keep experimenting and surprising. Unpredictability, that's the key." Each film of his attests to this fundamental belief. Right from his debut, the avant-garde dark thriller, Nayakan (2010) to City of God (2011) which used hyperlink cinema as its narrative structure, the fantastical rustic musical Amen (2013), the stoner film Double Barrel (2015) or last year's Angamaly Diaries, a gangster flick set in the milieu of a small town in Central Kerala which had food and fights laced succinctly into the narrative. His latest offering Ee.Ma.Yau, written by PF Mathews, is a superbly shot, well-performed, layered satire on death. It's been screened at the Goa Film Festival as part of the Indian Panorama section. We begin there...
Death is a recurring theme in all of PF Mathews' works. Is that what intrigued you in the first place?
I have known him for a long time. I had visited the sets of a telefilm, written by PF Mathews, in which my father (late Jose Pellissery) acted. Since I was always inclined towards cinema, we had long conversations. I was also a fan of his work; it was very nuanced and there was subtle humour. Initially I had this story thread and thought of writing it myself, as a satire. But then knowing Mathews' work, I knew he would be ideal to write this.
Was the humour all on paper?
He had the concept of how bad it could get. And how a place of death often resulted in a lot of unplanned humorous situations. We never pushed humour into the narrative, it was woven in organically. It was dark humour, not everyone would enjoy it.
The scene where Pauly Valsan (the wife) is wailing. It did look like she was doing it all her life...
PF Mathews is a Latin Christian from Kochi and knows the exact nuances of funerals. Pauly too comes from there and we didn't need to explain much as she had experienced that life. She simply lived the part.
There are many discussions about the magical realism in the film. Was that the intention?
We didn't really plan it that way. Of course, there was a third dimension to the story and death is always a matter of profound readings. There will always be intriguing layers to such a theme.
Is there a favourite performance or scene?
Chemban's is my favourite. I would rate it as his career-best. I also liked Vinayakan's police station scene. He is a natural actor who doesn't overtly worry about his process. That makes him unique.
Your cinematic gaze doesn't come from professional training. How much does it help?
I don't think like that. It's about how adamant one is about bringing one's story on screen. That doesn't require training. Anyone can do it.
You mean, just anyone can make a film?
Yes, cinema is basically visualising the ideas and images in our mind. We all get a visual when we read a book or even listen to a song, don't we? It's very simple that way.
Which part of making Ee.Ma.Yau did you enjoy the most?
When we mixed the sound, music into it. It's not a musical film, but that part was still exhilarating. The background music, especially. I enjoyed the process of seeing the film on screen; just being in that space, creating something that gives me so much pleasure.
Technicians love working with you. They love the vibe on your sets…
Maybe because we all share the same passion for what we create. Cinema is one person's design and vision, director's art and when you lead the entire team into that mission, everyone joins in that process and takes it to fulfillment. Every single technician is very close to me, they are just like me, or a part of me. We work in the same creative and intimate space and that is probably the good vibe they get.
Watching movies...can you make a film by doing just that?
I think everyone has their own perception and learning about cinema and just watching a lot of cinema is not enough. You have to pick things from around you; it can be a film, a book, a newspaper cutting, a painting. One must observe and absorb, take out the right elements that will help you create something. Seeing cinema and making cinema out of it won't bring much life into it. We have to experience and understand life in and around. You can probably learn the technique in which different directors approach cinema, but you must give it your own spin. It shouldn't be just a copy of another work. It's not wrong to get inspired but you should find your way through a different route.
Do you see a politics of intolerance between art house and mainstream filmmakers today?
I don't categorise cinema like that. It should either be good or bad cinema. Again, it depends what is your good cinema or my bad cinema. I love all kinds of cinema. I don't feel guilty about liking a mainstream mass potboiler. It's not necessary to intellectualise cinema all the time. You don't need to be in a frame to make good cinema.
You call yourself unemotional and cold and yet artists all over the world take pride in calling themselves hyper sensitive creatures as they feel they can't create something if they are any other way…
I don't know, for me it's always the other way around. I cut myself off from the world when I work, it gives me more focus in what I am doing. I avoid regular routine when I work.
You get affected by a film's failure and success?
I will be lying if I say it doesn't affect me. I do feel heartbroken, like any other filmmaker, when I've worked for a long time to get something right and it doesn't work. But then I don't mull over it, I simply move on to something else. I don't think what I am doing is the biggest thing on earth. Ultimately life is about doing what you like and not break my head over what doesn't work for me.
Does the process of making a film get easier when you are working with great talents?
It does help, at times, though there are pros and cons. If you are working with non-stars, there is more flexibility and less stress. While stars can also mean handling crowd and other issues. Having said that I take an actor, be it a star or not, only because he/she is fit to do it. I don't have to get along with them to get my work done. We do our work and go home. it's as simple as that.
How much of you is there in your cinema?
It's my perspective, my way of looking at things, my way of reacting to things. My politics is my cinema.
What's the biggest challenge of making a film today, as opposed to 10 years ago?
Then and now, the biggest challenge has been bringing out quality content. It's pointless to talk about the crores you invest in your film. You are telling a story, what is helping you tell that story and bring that around?
Is there a film quote that sort of echoes with you?
"If it can be written, or thought, it can be filmed"— Stanley Kubrick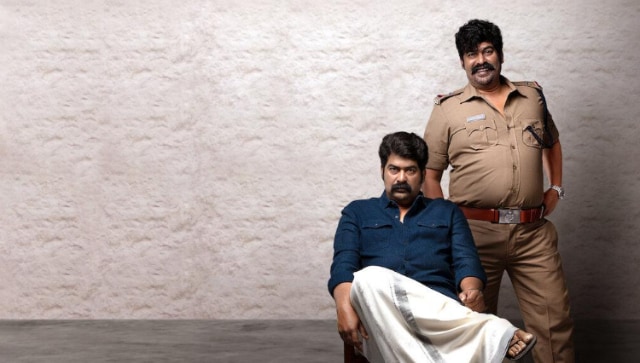 Entertainment
Iratta's slamdunker of an ending makes it a searing study of consequences, extending far beyond the notions of action and reaction commonly explored in cinema.
Entertainment
Yash starrer KGF 2 has collected over Rs 1200 crore at the global box office.
Entertainment
Jr NTR's RRR recently bagged an Oscar at the 95th Academy Awards.