Liam Gallagher urges estranged brother Noel to consider Oasis reunion
Liam and Noel Gallagher have been involved in a heated public row since Noel quit the band in 2009.
Singer Liam Gallagher wants to reconcile with his brother and former Oasis bandmate, Noel, almost 10 years after the famous British rock group split.
The brothers have been involved in a heated public row since Noel quit the band in 2009.
Formed in the northern English city of Manchester in 1991, Oasis dominated the British pop charts well into the next decade with catchy songs influenced by the Beatles, combined with a tough, swaggering image.
"Earth to noel...I forgive you now let's get the BIG O (Oasis) back together..." Liam said in a tweet on Thursday evening.
After no sign of a reply from Noel, Liam tweeted on Friday: "I'll take that as a NO then as you were."
Noel performed the hit Oasis song 'Don't Look Back in Anger' alone in September at the Manchester bombing tribute concert. In an interview with the BBC in November, Noel vowed never to play with his brother again.
Both brothers have pursued solo musical careers since Oasis split.
also read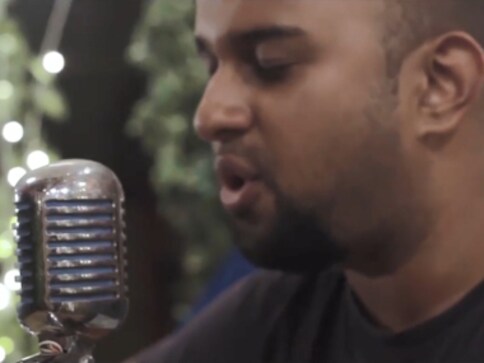 Entertainment
For his Patio Unplugged session, Rajesh Ravi presented a song titled Jaageer, about Mumbai's auto rickshaw drivers
Entertainment
"Whatever we've read in our childhood, our books – storybooks, even our textbooks, literature in Hindi and English in school… it's all about how much interest you have in studying, and those things registering themselves in your mind. All of that reflects in our art," says Encore, one half of Seedhe Maut.
Entertainment
Schumann made a name for himself as a young musician in Berlin's underground jazz and swing scene in the 1930s.