Leonardo DiCaprio may reunite with Catch Me If You Can director Steven Spielberg for Ulysses S Grant biopic
Leonardo DiCaprio may play the 18th USA President in the biopic directed by Steven Spielberg, who brought another US President to life in Lincoln.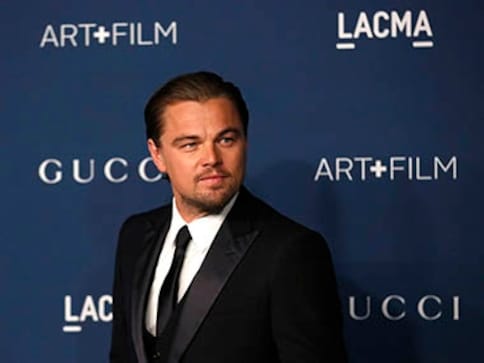 Jaws director Steven Spielberg and Titanic star Leonardo Di Caprio may come together for an Ulysses S Grant's biopic at Lionsgate. 
Variety reports that the movie project was conceived in 2017 when Di Caprio and Appian Way decided to produce the biopic based on Ron Chernow's 2017 biography Grant. According to Deadline, Spielberg expressed his desire to direct the film although no official comment has been made by Lionsgate yet. 
Grant, who became the 18th USA president, retaining the position for two terms between 1869-1877 was most widely regarded for his military tactical prowess. He played an instrumental role in securing victory for the Union Army during the American Civil War, under the of supervision of then-President Abraham Lincoln. He is credited for bringing back economic stability in the post-Civil War era along with organised and structural removal of slavery. 
This will not be the first time that Spielberg will be working on an American President's biopic. He also directed and produced  the historical drama Lincoln, starring Daniel Day Lewis, which too was adapted in parts from Doris Kearns Goodwin's biography of Lincoln. The movie won two Academy Awards and was nominated in the Best Picture category.
Spielberg's most recent film, Ready Player One, not only got rave reviews but also made him the first filmmaker to gross $10 billion worldwide.
As for DiCaprio, he was last seen in The Revenant which finally had him bring home his coveted Oscar. He will next star in veteran director Quentin Tarantino's Once Upon a Time in Hollywood.
The Oscar winner duo will be partnering for this project for the first time since the 2002 hit Catch  Me If You Can. The Grant biopic is being adapted by David James Kelly. 
also read
Entertainment
Titanic won a record 11 Academy Awards including Best Picture, Best Director, Best Cinematography, Best Film Editing, Best Art Direction-Set Direction
Entertainment
Leonardo DiCaprio was introduced to the hobby by his mother's boyfriend David Ward as a means to deal with stress before the Oscars
Entertainment
Singer Rihanna and her rumoured boyfriend and actor Leonardo DiCaprio are spending so much time at his home here, that it seems like she's "practically moved in" with him.