Leonardo DiCaprio to star in, produce biopic based on Leonardo Da Vinci's life
It is said that Leonardo DiCaprio was named after Renaissance painter Leonardo Da Vinci. This biopic will release in October 2017.
After proving his acting mettle in films such as Alejandro G. Iñárritu's The Revenant and Martin Scorsese's The Wolf of Wall Street, Leonardo DiCaprio is now set to play Leonardo Da Vinci, the man who went down in history as the painter of the Mona Lisa and The Last Supper, in an upcoming biopic.
DiCaprio will also produce this film under his Appian Way banner. He is joined by president of production Jennifer Davisson. It is reported that Paramount has acquired the rights to the book on Leonardo Da Vinci by Walter Isaacson, thus beating Universal in a bid to make this film.
He has been named after Da Vinci, which is why he wished to play this character. It is said that when he first kicked while his mother was pregnant with him, she was staring at a painting by this Renaissance artist at the Uffizi Gallery. Apart from painting, Leonardo Da Vinci also greatly contributed to science with his inventions and sketches of the human body.
This film is the ninth time that the Oscar award-winning actor will be playing a character based on a real person on screen. His performance in The Revenant won him his first ever Oscar award in the Best Actor category.
This biopic is slated to release on 17 October 2017.
Find latest and upcoming tech gadgets online on Tech2 Gadgets. Get technology news, gadgets reviews & ratings. Popular gadgets including laptop, tablet and mobile specifications, features, prices, comparison.
Entertainment
Check out DiCaprio's rogue stockbroker act in the trailer of The Wolf of Wall Street.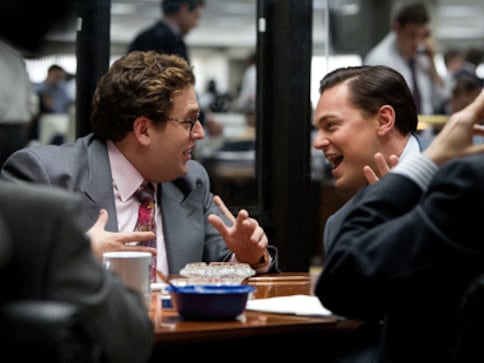 Entertainment
After working together in The Wolf of Wall Street, actors Leonardo DiCaprio and Jonah Hill are again teaming up for a movie based on a true story of a man falsely blamed for a bombing at the 1996 Atlanta Olympics.
Entertainment
Leonardo DiCaprio has won the Golden Globe for best actor in a comedy or musical for "The Wolf of Wall Street."