Leonard Cohen, the melancholic spiritual voice of a generation, passes away at 82
Leonard Cohen, who has died at age 82, wandered the world reaching into his own melancholy and emerged as a sublime, spiritual voice for his generation.
New York: Leonard Cohen, who has died at age 82, wandered the world reaching into his own melancholy and emerged as a sublime, spiritual voice for his generation.
Best known to his wide base of admirers as a singer and songwriter, Cohen entered the music industry relatively late and was first a poet, a solitary vocation that suited the personality of the shy and frequently depressed boy from Montreal.
But Cohen, who struggled with stage fright even at the height of his career, went on to record some of the 20th century's most critically acclaimed, if not always commercially lucrative, songs including So Long, Marianne and Suzanne — named after two of the many women who became his muses — and the religiously intoned, frequently covered Hallelujah.
Born into a prosperous Jewish family that had founded synagogues in Canada, Cohen would be hailed as one of the all-time literary greats in his native country but spent his adult life constantly on the move both geographically and spiritually.
He started his music career in 1960s New York, where he would mingle with avant-garde artists such as painter Andy Warhol and late Velvet Underground frontman Lou Reed who, on inducting the Canadian into the Rock and Roll Hall of Fame in 2008, said, "We're so lucky to be alive at the same time as Leonard Cohen."
Yet Cohen by temperament was more comfortable in relative solitude. He spent formative years on the Greek island of Hydra — where he could write at a leisurely distance from the world's tumult — and spent the final chapter of his life as an ordained Zen Buddhist monk in a monastery near Los Angeles.
His record label announced his death on Thursday, saying he would have a private memorial service in Los Angeles.
Cohen would describe his work as confessional — but in a way that he hoped would explore his thoughts rather than wallow in them.
"I never thought I was really one of the big guys. So the work that was in front of me was just to cultivate this tiny corner of the field that I thought I knew something about, which was something to do with self-investigation without self-indulgence," he told Canadian radio host Jian Ghomeshi in 2009.
An itinerant observer
Cohen maintained a lifelong fascination with the spiritual, considering himself Jewish even as he devoted himself to Buddhism and studied under a Hindu guru.
But Cohen — whose albums included Death of a Ladies' Man — was also famous for his pursuit of sex, living over time with a number of women in various arrangements and writing Chelsea Hotel No 2 about a tryst with Janis Joplin at the famously bohemian New York address.
Cohen — whose last relationship was with his musical collaborator Anjani Thomas, a Hawaiian-born pianist — saw no contradiction between his sexual and spiritual sides.
"They are all connected. If you leave God out of sex, it becomes pornographic; if you leave sex out of God, it becomes self-righteous," he told the Detroit Metro Times alternative weekly in 1993.
Cohen was also deeply attached to his mother. His mother was the daughter of a rabbi but also gave the future artist an early love of the music through her Lithuanian traditions.
Cohen's father, a successful clothing merchant who raised the family in bilingual Montreal's English-speaking community, died when the future artist was nine.
He inherited from his father his impeccable attention to clothing — Cohen's ritual before every concert was to polish his own shoes — but the lack of a strong paternal figure also offered Cohen a chance for freedom.
Cohen would spend his evenings in the late-night bars and music clubs haunted by the sailors of Montreal — a massive shipping hub before the completion of the St Lawrence Seaway in 1959.
While his skills at instruments were never what made him famous, Cohen learned the foundations of guitar from a Spanish flamenco player he met in Montreal.
He also owed a debt to Spain through Federico Garcia Lorca, the poet and playwright who so inspired Cohen that he later named his daughter after him.
Romanticism for Lorca, who spent time in Cuba and was killed by pro-Franco forces in the Spanish Civil War, also led Cohen to head to communist Havana during the Bay of Pigs invasion by US-backed exiles.
Sylvie Simmons, in a biography of Cohen, wrote that he flew home after his anxious mother sought out for him through the Canadian embassy in Havana, which tracked him down.
The artist hinted later in his song Field Commander Cohen that his Cuban sojourn put him off from revolutionary movements and he rarely dabbled directly in politics afterward.
One exception was his support for Israel, where he signed up to entertain troops in the 1973 Yom Kippur War.
Cohen also agreed to be a pallbearer at the funeral of former Canadian prime minister Pierre Trudeau, joining both Fidel Castro and Jimmy Carter.
Tortured by self-doubt
Cohen, already acclaimed as a poet, achieved his mainstream breakthrough with his 1966 novel Beautiful Losers, now considered a classic of Canadian literature.
A postmodern tale that merges the 1960s hippie era with the Native Canadian past, Beautiful Losers also alluded through its title to Cohen's nearly debilitating depression as he completed it.
"I was wiped out; I didn't like my life. I vowed I would just fill the pages with black or kill myself," he told The Village Voice in 1967.
Cohen went through another tortured ordeal two decades later when he wrote Hallelujah, which took him three years and 70 drafts to complete.
Music journalist Alan Light, in a 2012 book on the song, wrote that Cohen grew so frustrated that he found himself in his underwear in a hotel room banging his head on the floor, feeling incapable of finishing.
Sung in Cohen's increasingly husky voice, the song opens with a tale immediately recognisable to students of the Old Testament: "Now I've heard that there was a secret chord / That David played, and it pleased the Lord."
The song was initially rejected by Cohen's label. But it has since become an anthem of spiritual uplift, with celebrated versions by Jeff Buckley and Rufus Wainwright among many others.
Cohen had initially entered music in part to make money, with financial prospects much bleaker for a Canadian poet.
More than many artists from the 1960s, he managed to project a cool factor years later with tracks such as 1987's First We Take Manhattan, in which Cohen recites his dark, ironic verse over synth-pop.
But Cohen late in his career found himself again performing for another reason — his longtime manager, whom he wholeheartedly trusted, swindled much of his savings.
Cohen, who had looked set to retire in the monastery, returned with albums in 2012, 2014 and just last month. None seemed like rote commercial exercises and all won rave reviews.
On his last album, You Want It Darker, Cohen appeared at peace with his own mortality.
"Hineni, hineni / I'm ready, my Lord," Cohen intoned on the title track, employing Hebrew to say "Here I Am."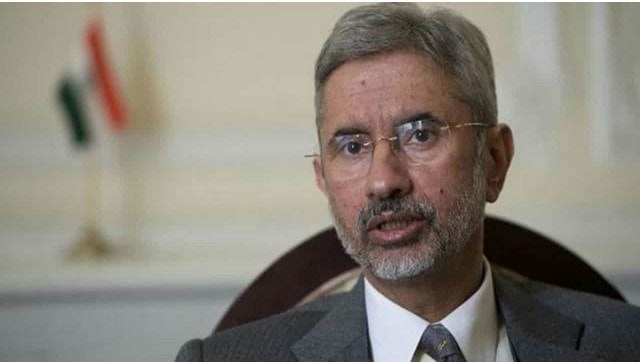 World
The external affairs minister also called for assistance providers to be accorded unimpeded, unrestricted and direct access in the nation
World
Of all the events the outcome of a meeting on Wednesday of the foreign ministers of the five veto-wielding permanent members of the Security Council is eagerly awaited
World
European Commission president Ursula von der Leyen has come out in support of France saying "one of our member states has been treated in a way that is not acceptable"