Legion season 1 review: FX's newest superhero TV show is unlike any other in the genre
Zack Snyder would do well to watch season 1 of Marvel's Legion, and take copious notes.
I know what you're thinking. Oh no. Not another superhero show.
After all, didn't Marvel just add Iron Fist to its ever expanding collection? And didn't Arrow recently return for a fifth season in all its campy glory? Why god? Why?
Well, there's some good news for all those whose cup runneth over of all things superhero related: Legion isn't really about superheroes. Sure, it has all the trappings of a superhero origin story.
A good looking leading man with piercing blue eyes that can see into the depths of your soul? Check.
A love story between two really attractive people that might end in tragedy? Check.
People reading minds? Things exploding? Men bursting into flame with the wave of a hand? Check, check and check.
But Legion plays a neat, subtle trick on the viewer. Even as it shows you its cards, it keeps an ace up its sleeve.
What Legion is really about is this: Depression. Deep, dark, soul-crushing depression and all the consequences it leaves in its wake. Shattered relationships. Broken lives. The inability to connect with another human being.
For now, let's look at the plot: David Haller is a troubled young man. Always has been. The angriest boy in the world. His sister Amy, convinced that he's had a nervous breakdown as a teenager, has him committed to a mental institution. David has given up on life. Until he meets a beautiful inmate named Syd. And then his 'powers' begin to manifest... Or do they? Is everything in David's head? Is Syd real? Is David the chosen one or is he slowly losing his grip on reality? You'll have to watch the show to find out.
What type of show is Legion? Frankly, I'm not entirely sure. It's been in turn: A horror. A thriller. A musical. A mind-bending acid trip. It defies neat compartmentalisation. Other than being what it is, which could be a dozen different things in the space of an episode, it's whatever you want it to be. It's the Rorschach test of TV shows.
Legion also looks different. Feels different. It can be, quite frankly, disorienting. But it's also addictive. Those in the know can chalk this up to the creative genius that is Noah Hawley, who is the mastermind auteur behind the excellent Fargo.
Much of Legion's credit must be given to a stellar cast. Dan Stevens of Downton Abbey fame is unrecognisable as David. Stevens delivers an acting masterclass, infusing David with a very real sense of vulnerability, bewilderment and rage, even as he keeps a just a hint of menace bubbling underneath.
Rachel Keller, playing David's love interest Syd, is the glue that holds him (and the show) together. She's made of steel. But she's kind. She's soothing, but she calls David out on his BS. She believes in David. She belives in them. But most importantly, she believes in herself. Things probably won't end well for them. But give credit to Keller and Hawley. She's not a damsel in distress. She might be part of David's story, but she's the very much the heroine of her own tale.
Aubrey Plaza also knocks it out of the park as David's best friend Lenny. Giving anything more away would ruin it for everyone.
I'm not saying this show is for everyone. It's not. And it may never be. But you have to give FX points for originality: It's done something which was thought impossible in this Batman vs Superman and Marvel world: Put its faith in a visionary creator and let him deliver a fresh, new take on a genre that's been run into the ground. Take notes, Zack Snyder.
Watch the trailer for Legion here:
Find latest and upcoming tech gadgets online on Tech2 Gadgets. Get technology news, gadgets reviews & ratings. Popular gadgets including laptop, tablet and mobile specifications, features, prices, comparison.
Lifestyle
Over 100 performers from across the world — including from Taiwan, Singapore, the US and of course India — were part of the line-up.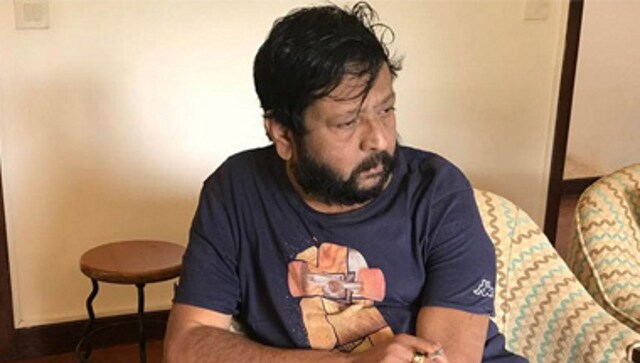 India
Born in Sathyanarayanapete, Bellary, Belagere moved to Bengaluru in 1984, eventually starting his tabloid Hai Bangalore in 1995.
Entertainment
"There's only one Chadwick, and he's no longer with us. Sadly, our king has died in real life, not only in fiction, and we're taking a little time to see how we continue the story," says Black Panther 2 executive producer Victoria Alonso.