Legendary musician David Bowie's statue vandalised with graffiti 48 hours after its unveiling in Aylesbury
The David Bowie memorial was sprayed with graffiti messages including 'Feed the homeless first' and 'RIP DB.'
London: A statue of legendary singer David Bowie, that was unveiled over the weekend in Aylesbury, a small town in Buckinghamshire, England, has been defaced with graffiti.
The memorial was sprayed with graffiti messages including "Feed the homeless first" and "RIP DB."
"The paint was on the statue, the wall behind and on the pavement. It was about the homeless but I do quite a lot for the homeless, which is the irony of the whole thing," said David Stopps, the music promoter whose 100,000 pounds crowdfunding campaign paid for the statue, in an interview with Mix 96.2 fm.
"The man who created the bronze casting is coming up tomorrow to blow torch it off the statue, which is the only way, and then re-waxing it," Stopps added.
Designed by sculptor Andrew Sinclair, the bronze statue is named Earthly Messenger and features depictions of Bowie's various personas. Speakers mounted above the statue will play one of 2,000 Bowie tracks every hour.
"It is a public piece of art, and we will keep looking after it on a daily basis. There is a webcam on it 24/7, so whoever did it, we have got them on webcam," Stopps told the BBC.
This is not the first time a memorial honouring Bowie has been vandalised. In September 2016, a plaque hung on Bowie and Iggy Pop's former Berlin home was smashed to pieces.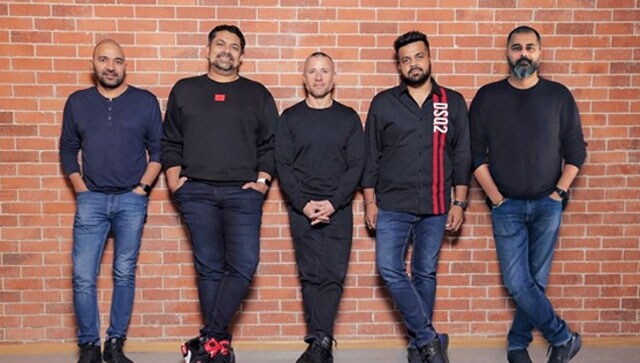 Entertainment
Founded in 2020 by the widely respected Indian entrepreneur Tarsame Mittal, TM Ventures has quickly become the leading name in Indian entertainment, representing a roster across music, comedy, TV and film.
Entertainment
Taking to their social media, Jjust Music posted the video of RVD's 'Raaz' that will surely keep us hooked to listen to it.
News & Analysis
YouTube will now let creators source music for their long-from videos through their 'Creator Music' program, and monetise those videos. It will also let creators monetise YouTube Shorts.