Late Night host Seth Meyers makes digital debut with Netflix stand-up special Lobby Baby, unveils trailer
Seth Meyers announced his first stand-up special for Netflix, titled Lobby Baby, which will premiere on 5 November.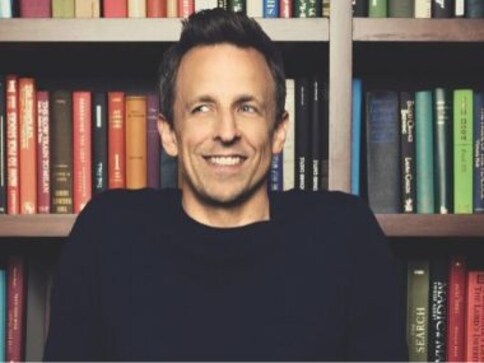 Late Night host Seth Meyers has announced his first stand-up special for Netflix, titled Lobby Baby. The special will premiere on 5 November, the streamer has announced.
Meyers took to Twitter to share a hilarious trailer of Lobby Baby, where instead of showing clips from the show, the trailer shot in a ridiculous TV commercial format.
Check out the trailer here
Here is the official description of his stand-up special, quoted by The Wrap, "Late Night host, Seth Meyers, steps out from behind his desk and onto the stage at the Pantages Theater in Minneapolis to explain to his fans that you can love a lobby baby as much as a hospital baby… in time. In his Netflix comedy-special debut, Seth Meyers: Lobby Baby, Meyers touches upon family, fatherhood, and why you should never take your girlfriend to Paris for her birthday."
The comedian, best known for his stint as the late  show host on NBC's Late Night with Seth Meyers, was initially a cast member and head writer for NBC's Saturday Night Live (from 2001 to 2014), and hosted the news parody segment, 'Weekend Update.' He succeeded Jimmy Fallon as the new late-night host in 2014, when Fallon became the host of The Tonight Show.
He also hosted the 66th Primetime Emmy Awards in 2014 and 75th Golden Globe Awards in 2018. In September 2013, Meyers got married to his girlfriend of five years, attorney Alexi Ashe. They have two children, three-year-old Ashe Olsen Meyers, and one-year-old Axel Strahl Meyers.
Check out his pictures with his family here
View this post on Instagram
This is the best of 100 pictures we have tried to take today and let's be honest, it's not great. But being a dad is! #happyfathersday
Entertainment
Will Ferrell and Paul Rudd spoke further about the making of The Shrink Next Door, the questions that its story raises, and what it portends for show business.
Entertainment
Halle Barry acts hard, harder and hardest, striving to break both bones and gender stereotypes. But this doesn't translate into a smart performance
Entertainment
Tiger King 2 gets bingier, more urgent and entertaining but I'll be surprised if any of it leaves you with a good taste in your mouth.