Last week in TV: 'Hannibal', Mario Puzo's 'Omerta', 'The Punisher', Woody Allen and more
'Hannibal', Mario Puzo's 'Omerta', 'The Punisher', Woody Allen and more in this week's TV wrap-up.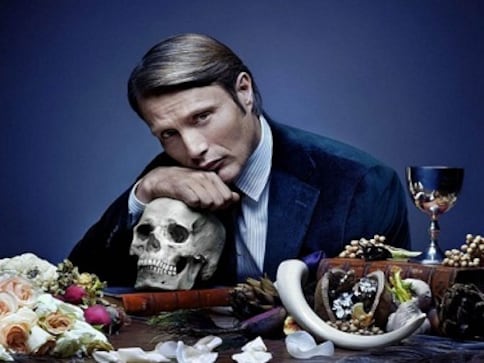 "We are all angry. We were pissed. It's madness."
Mads Mikkelsen is an angry man, and understandably so. Last year, it came as a surprise to many when the critically acclaimed Hannibal was cancelled after three seasons on air.
Mikkelsen who played Hannibal Lecter in the series, in an interview with Daily Express, expressed his frustration over the decision, "Season four was actually the one we thought we'd definitely get."
But all is not lost. Mikkelsen, in the interview, hinted that the show might return in next two or three years. Describing show creator Bryan Fuller as the key to the show's comeback, the 50-year-old who will soon make an appearance in the Star Wars spin-off Rogue One, said that much depended on Fuller who is currently working on Star Trek: All Access and the TV adaption of Neil Gaiman's American Gods.
"Fullerr loved the show. It was his baby. Let's wait and see." Amen.
With plenty of revivals and reboots in production, one show that you might not see returning back to the small screen is Lost.
In an interview with The Guardian, when show creator JJ Abrams was asked if there was more to explore in the series Lost and Alias, his simple response was, "Not necessarily."
But as a side note, Jonathan Bernstein, who wrote the article, added: But he says it in a way that makes me -think the doors are not completely closed. Or maybe I'm delusionally optimistic. You never know.
Talking of big names and epic plots, The Godfather author Mario Puzo's last novel Omerta is all set for a small screen adaptation with Sylvester Stallone to play the lead role of mob boss Raymonde Aprile, reports Deadline.
The show will be directed by Training Day fame Antoine Fuqua.
But Stallone is not the only tough guy getting his own TV series.
Introduced in the season two of Netflix's Daredevil, The Punisher is all set get its own TV series, reports Entertainment Weekly.
Jon Bernthal will reprise his role as Frank Castle in the spin-off. Steve Lightfoot, the other writer from Hannibal, will be the show runner.
Another Netflix show that will be returning very soon is Peaky Blinders.
The season three of the UK-set 1920s crime saga starring Cillian Murphy and Tom Hardy will be returning on 31 May, reports Deadline. Plenty of time to binge watch the first two seasons if you haven't already.
But things don't look very good for Agent Carter. Also due for a third season ,the show might just have lost her leading lady to another show.
Hayley Atwell has landed another lead role in the courtroom drama Conviction, which The Hollywood Reporter reports might be one of the ten pilots picked up to get full series. The report also mentions that it is "highly unlikely" for the show to get a third season.
Meanwhile, Woody Allen had a thing or two to say about his upcoming show for Amazon.
In an interview with The Hollywood Reporter, the director said that he is almost done with six and a half episodes of the show and although he hasent decided on a name for it yet, it "ends". "It's not the kind of thing that could go on in perpetuity. It's one story," he added.
The show, a comedy which takes place in late 1960s, will star Woody himself, Elaine May and Miley Cyrus.
When asked where he first met Cyrus, Allen said he noticed her years ago when his kids would be watching Hannah Montana. Well, its surely been a while.
Now, some news from the world of animation.
Netflix and BBC have teamed up for a four-part animated adaption of Richard Adams' classic Watership Down.
The show, which will be finished next year, is set to have an all-star voice-cast including, James McAvoy, John Boyega, Nicholas Hoult and Ben Kingsley, reports Variety.
Set in England's Downs, the story follows a band of rabbits on their flight from the intrusion of man and the certain destruction of their home in search for a more perfect society.
The Blues Brothers are all set to make an comeback, this time in form of an animated series.
The show, based on 1970s Saturday Night Live musical sketch, starring then-cast members Dan Aykroyd and John Belushi, "will follow Jake and Elwood Blues, along with the characters within their master blues band, as the boys take their act on the road and back to their native Chicago," reports The Hollywood Reporter.
The 70s sketch was followed up in 1980 with the critically acclaimed movie, The Blues Brothers.
Aykroyd, Judy Belushi and SNL writer Anne Beatts will serve as co-creators and executive producers on the series.
And finally, 28 April was the 20th anniversary of the premier of animated series, Dexter's Laboratory. Let that sink in.