Lakshmi's NTR: Complaint registered against Ram Gopal Varma for song showing Chandrababu Naidu in bad light
Lakshmi's NTR is based on the life and times of actor and former Chief Minister of Andhra Pradesh, Nandamuri Taraka Rama Rao.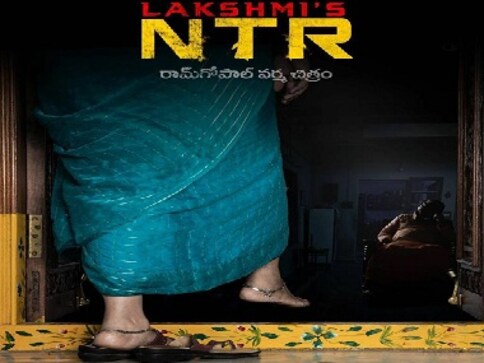 Ram Gopal Varma's upcoming film Laksmi's NTR, based on the life of legendary actor and former Chief Minister of Andhra Pradesh, Nandamuri Taraka Rama Rao (NTR) has run into trouble for its song 'Vennupotu'.
According to a report by News Minute, 'Vennupotu', which means 'back-stabbing' suggests that NTR was backstabbed by Andhra Pradesh's current Chief Minister N Chandrababu Naidu so that he could rise to a position of power. An MLA from Kurnool, SV Mohan Reddy has filed a complaint against Varma for showing Naidu in a bad light.
"The meaning of the song conveys as if our Chandrababu Naidu had plotted a conspiracy and back stabbed Ex. Chief Minister of Andhra Pradesh Nandamuri Taraka Rama Rao (sic)," read his complaint.
Mohan Reddy spoke to the media and said that Varma along with others involved in the making of the song should be booked for defamation, the News Minute report further states.
Hindustan Times writes that the Kurnool MP suspects that the song is a consipracy of the Yuvajana Sramika Rytu Congress (YSRC) to gain political mileage in the approaching elections by bringing up "sensitive issues" about NTR's life.
However, NTR's second wife refuted all allegations of a conspiracy. "It's sad that the conspirators are speaking of conspiracy. Did Chandrababu not snatch power from NTR? Did he not remove the party founder from the president's post? Is it all not true?"
An FIR is yet to be filed against Varma based on Mohan Reddy's complaint, although the director had tweeted that he would file one as well.
He also promoted the song on social media.
Varma has sent a legal notice to Mohan Reddy regarding the issue. He shared a copy of the draft on Twitter.
I sent a legal notice through my advocate Mr.S Prabhakar to Mr.S V Mohan Reddy Kurnool MLA in the context of Andhra Pradesh Chief Minister Mr.N Chandra Babu Naidu and #LakshmisNTR Here's a draft copy https://t.co/eTWHsMBBgj

— Ram Gopal Varma (@RGVzoomin) December 26, 2018
also read
Entertainment
Speaking of his look, Man of Masses NTR Jr looks like an alpha man who's on a mission in this action spectacle
Entertainment
The filmmaker shared a series of tweets of Vipul Shah and Sudipto Sen's film and spoke about its blockbuster success and everything wrong with mainstream Hindi cinema