Lady Gaga's 'Joanne' video: A continuation of her reinvention, peppered with stunning visuals
Lady Gaga has released a new video for the track 'Joanne' from her fifth album of the same name. She will be performing the song at the 2018 Grammys
Lady Gaga has released a new video for the track 'Joanne' from her fifth album of the same name. The video is a continuity of her latest reinvention and is peppered with stunning visuals. It was released during the final leg of Gaga's world tour and she is expected to perform the emotional ballad at the upcoming Grammys ceremony on 28 January.
The music video of 'Joanne' reflects similar aesthetics to her previous music videos from the album such as 'Perfect Illusion'. Gone are the days of Gaga's highly stylised dance tracks. The album as well as the track 'Joanne' are dedicated to Gaga's late aunt who passed away from complications related to the autoimmune  disease Lupus — a condition which Selena Gomez suffers from as well.
"It's everything about Joanne. It's all the toughness of the pain of losing her that made us all strong and made us who we are. She is the woman of my past who is becoming and helping me bring more of my honest woman self into the future," said Gaga in a previous interview.
The video begins with a message that reads, "Joanne was my father's sister who died at the age of 19 from the auto-immune disease Lupus." 'Joanne' was released late last year as the third single from the album.
The music video version features a Gaga in pink, singing accompanied only by a guitar with the visuals forming a loose narrative. The music video sees Gaga sitting amidst nature, singing and playing the guitar as she wanders outdoors. The feel of the song is rather melancholic and organic. The video ends with Gaga walking into the woods alone, a loose replica of her standing alone in a desert in 'Perfect Illusion'.
Gaga has been nominated for two awards for the 2018 Grammys, with her album Joanne being nominated for Best Pop Vocal Album and her song 'Million Reasons' from the same album being nominated for Best Pop Solo Performance.
Watch the music video of Lady Gaga's 'Joanne' here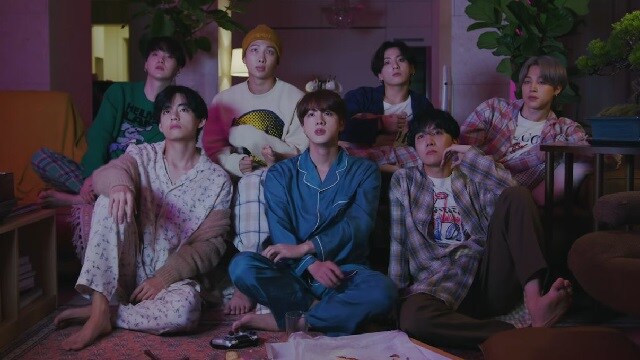 Entertainment
BTS' Bang Bang Con 21, a two-day virtual event, began today, 17 April, via their YouTube channel BANGTANTV
Entertainment
After the release of 'Honey Bee', composer AR Rahman reached out to Sinha directly via Instagram, informing her that he'd shared her song on Twitter.
Entertainment
Taylor Swift's Mr Perfectly Fine talks about heartbreak and parting ways with a seemingly perfect suitor.