La La Land: Will the Oscar-winning musical make its Broadway debut soon?
The Oscar envelope mix-up is so passé.
La La Land is moving on...to Broadway.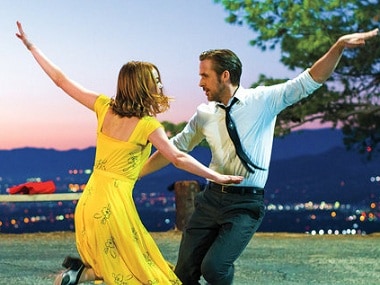 When producer Marc Platt talked to E Online about La La Land at the Oscars red carpet, "If we can find something unique for the live stage experience the way [director Damien Chazelle] and his team did for the cinematic experience, I'll be there." He added, "Let us get through tonight and then we may be able to figure it out."
Platt is no stranger to producing Broadway musicals. He once produced Three Days of Rain, which marked Julia Roberts' Broadway debut and also starred Bradley Cooper and Paul Rudd. Platt also produced Wicked.
While the songwriters for La La Land, the people behind 'City of Stars' are the duo Pasek and Paul. They have already made their Broadway debut with the celebrated musical Dear Evan Hansen which has been recieved with rave reviews from critics. Dear Evan Hansen sold $1.13 million in tickets during the seven days ending Feb. 26, its best nonholiday week since it began previews in November 2016.
Best picture snafu aside, La La Land won six Oscars. That's in addition to its seven Golden Globes and six BAFTAs. The film cost $30 million to make but has reportedly grossed $369 million. If all goes well, we hope La La Land will be up for the Tony Awards next year?
(With Inputs From Agencies)
Updated Date: Mar 02, 2017 11:05 AM