Kylie Jenner pierces five-month-old daughter Stormi's ears, Twitter stands divided on move
Following Kylie Jenner's Snapchat video that showed a stud in her daughter Stormi's ear, Twitterati have debated over the reality star's decision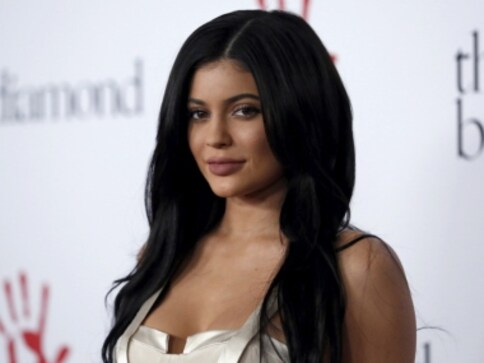 Five months into motherhood and Kylie Jenner continues to ruffle feathers over her parenting style. From keeping her pregnancy secret for all nine months to the latest — piercing baby Stormi's ears — Twitterati has not spared the 20-year-old.
In a Snapchat video that the Kardashian posted about a week ago, a silver stud was visible on her daughter's ear which took Twitter by storm. While some stood in favour of the young mother, others were not so accepting.
In certain cultures, it is common to pierce an infant's ears as a bunch of tweets pointed out.
In Nigeria babies literally get their ears pierced the day after they're born and Kylie Jenner's being slated for piercing her 5 month old daughter's ears lmaooo it's really not a big deal, people find everything to be mad about these days ‍♀️

— römôlå (@RomolaAdenaike) July 14, 2018
why are ppl slating kylie jenner for having stormi's ear pierced ??? i had my ears pierced before i turned one bc when ur a baby it's less painful and the child won't remember the pain, like sis it's not that deep

— stan charli xcx fatass (@artschoolsucks) July 12, 2018
Idk why Kylie Jenner is getting all this backlash about getting her baby girls ears pierced at 5 months old. Shittt Mexican moms pierce our ears like 2-3 months after we're born lol

— Evelyn (@evelynnperez_) July 14, 2018
And one doesn't have to be a fan to stand by new parents.
this is so annoying. Yea I'm a judgy person (especially about the kardashian/Jenners) but stop insinuating that Kylie is a bad mother for piercing her baby's ears at this age.
My pediatrician literally pierces ears at 5 months because that is when it is safe to do so. https://t.co/Vbu9RbHyky

— BRIANNA (@briannayhp) July 16, 2018
I don't like Kylie Jenner but come on babies get their ears pierced as you as 2 months. I pierced my babys ears yesterday and she's 4 months. Come on now https://t.co/AYZjYBg9E2

— Olivia ♌ (@nicollllle246) July 16, 2018
Now I ain't a fan of Kylie Jenner but it's really folk out here mad that she pierced her baby ears. Lmfao y'all just picking now.

— big red (@britthebaddie) July 18, 2018
Bad mom ... or not?
omg i had my ears pierced when i was a baby as well. this doesn't make kylie a bad mom. y'all are juss judging because she's a kardashian/jenner. this shouldn't even be anyone's problem. yes they're famous but god ‍♀️

— nevaeh (@nevaehrq_) July 19, 2018
Omg, really? Leave her and the baby alone @KylieJenner @KimKardashian @khloekardashian @KrisJenner. Let's all please read this disgusting article about a women hanging a baby from a noose and gets off w insanity. It's insane... to judge, ear piercings!!!

— Michelle Falletta (@MichelleFallet3) July 19, 2018
So y'all mad Kylie Jenner pierced her baby's ears but y'all still won't vaccinate y'all kids???????? lmao

— caylyn (@specialcay_) July 18, 2018
Then there were others concerned about the pain that piercing would cause an infant.
Kylie Jenner sparks debate after piercing her 5 month old babies ears.

I hate seeing babies with ear piercings.

Unneeded pain & fear for the baby and serves no purpose but to satisfy the parents vanity.

Thoughts ?https://t.co/epXLAtMw23

— Danny (@DannyCalidonia) July 18, 2018
Yeah I got a second set of piercings above my gauges and it hurt like a motherfucker. I could hear the skin pop because my skin was so thick there. A baby has soft skin.

— Samantha Garcia (@AbracaSam_) July 19, 2018
Kylie Jenner Pierces 5-Month-Old Daughter Stormi's Ears: How Safe Is the Procedure for Babies? https://t.co/rKgIeVIa2N

— People (@people) July 12, 2018
Some wanted to take the baby's choice into question.
What if the baby didn't want ear piercings? What if she grew up to hate them?

— Aidan James☀️ (@GuitarHeaven156) July 18, 2018
I grew up to hate mine, and now I have holes in my ears for the rest of my life over something I didn't even choose for myself. They're just holes, so not that serious, but if I did have the choice I would have never done it

— ⓐⓜⓐⓝⓓⓐ ️‍ (@Aromajarian) July 19, 2018
And this one was just looking at the bigger picture.
We have a traitor in the White House, so I could really care less about Kylie Jenner and her baby!

Worry more about your country and less about reality personalities(she's not a star)that really have no talent! https://t.co/XWrMGurAJt

— skot2uk3000 (@skot2uk3000) July 18, 2018
Entertainment
Produced by Excel Entertainment and Tiger Baby, Kho Gaye Hum Kahan will release in theatres in 2023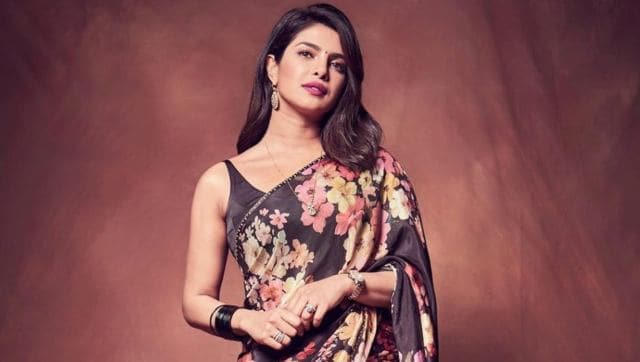 Entertainment
Priyanka Chopra Jonas apologised for the original format of The Activist a day after the makers issued a statement announcing that it has decided to change the competition series into a documentary due to social media backlash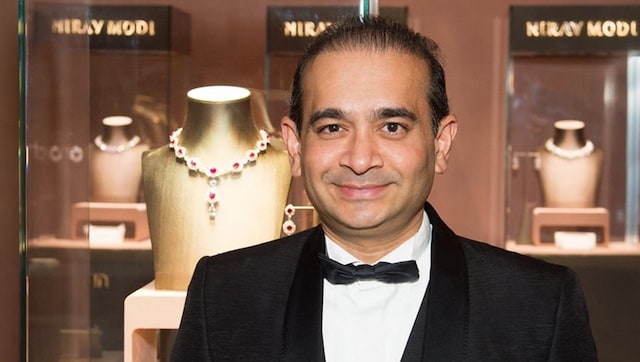 Entertainment
The series on Nirav Modi will be an adaptation of Pavan C Lall's book Flawed