Kevin Spacey isn't a hero for coming out; he's a gay man deflecting abuse charges
Kevin Spacey's comments shouldn't be called 'coming out'; it is a 'coming clean' episode.
It is not common to see people in positions of power share, openly, about the probability of abusing the very power they enjoy.
Kevin Spacey just did that. In the same message, he also came out as gay.
Unfortunately, I will steer away from calling him a hero for that. He didn't do it of his own free will.
Actor Anthony Rapp, in an interview, shared that he was just 14 when then 26-year-old Spacey made sexual advances towards him.
As a survivor of child sexual abuse myself, I can deeply empathise and understand Rapp's emotions, when he says, "My stomach churns. I still to this day can't wrap my head around so many aspects of it. It's just deeply confusing to me."
Here is Spacey's response.
While Spacey's response seems calm and composed. I have a few problems with his "coming out"
Firstly, this is not a coming out episode, it is a 'coming clean' one, to avoid any more postulations and assumptions about his sexuality.
This is the wisest thing that someone could have advised him to do. It is always better to tell the story yourself, for history has proven that many times stories with headlines like 'busted' could well ensure that the reputation of the person is 'done and dusted'.
The thoughts penned by Spacey seem well calibrated and thought over. The response wasn't a shocked "I would have never done this with that young a teenager". It leads me to wonder if there were more kids.
Secondly, Phrases like "If i did behave then as he describes", "for what would have been deeply inappropriate drunken behavior" seem more like a justification without taking any blame.
It also is scary, because there is a sense of "normalcy" about abuse I sense in this tweet.
His coming out as gay in the same tweet where he apologises for 'probable' sexual misconduct, furthers the myth that all gay men are sexual predators.
The fact that Anthony Rapp was just 14 when he was sexually abused by Spacey, further adds the angle of child sexual abuse. The age of consent is subject to the law of the state or country where it occurred. However it is certain that if this happened in India right now, we would have Kevin Spacey behind bars under the Protection of Children from Sexual Offences Act 2012.
While 'coming out' stories are always deeply uplifting, this one by Kevin Spacey, coupled with his apology to Rapp, creates more doubt and anger, than empathy. There is every possibility that the focus will shift to his sexual orientation and move away from the narrative of assault.
As a fellow survivor of child sexual abuse, I can certainly say that there are times when survivors take a lifetime to get rid of the stomach churning, disgust, anger and pain that the residue of inappropriate touch or sexually explicit words creates.
'Moving on' from a painful memory could be different for different people. Some seek justice, some seek the power to forgive, some just put the past in the past and move on. It is for Anthony Rapp to decide and no one else. It is not our space to comment.
Thirdly, while it would be nice to read a think piece on feminism and justice on how people should react, to pardon or not, should be the decision of the complainant who had to undergo the trauma.
Kevin Spacey has acted in films like Consenting Adults, Swimming With The Sharks, Usual Suspects, LA confidential, A Show Of Force. I just hope and wish he didn't imagine himself in antagonistic roles in each of these, and forget that there is a thin line dividing fact from fiction. Because, if he did so, he is a good actor who takes his roles seriously but he's also a failed human-being.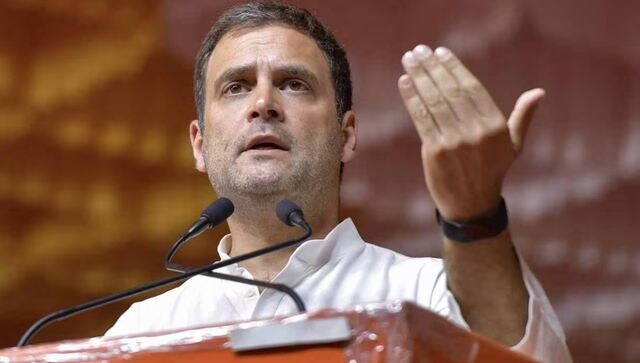 India
Taking cognisance of social media posts, police had sent a questionnaire to the Congress leader and asked him 'to give details about the women who approached him regarding sexual harassment'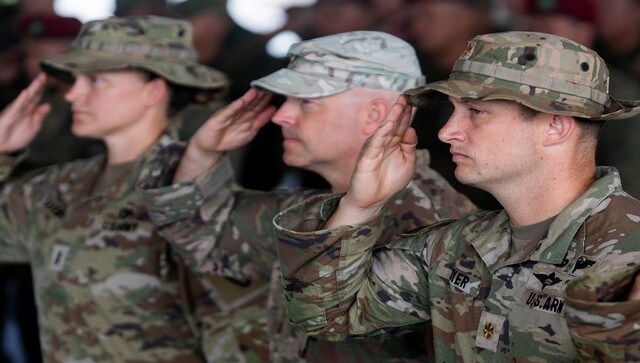 World
A 20-year-old Army private, Ana Basaldua Ruiz, was found dead in her quarters at Fort Hood, the huge Texas military base where she served, on March 13, the army press office at the base said in a statement
Entertainment
"If somebody comes up on the stage and slaps me? Well, I size them up, and, if I'm bigger than they are, I beat the s**t out of them on television. And if it's the Rock, I run," Jimmy Kimmel joked.