Kriti Kharbanda on Yamla Pagla Deewana Phir Se: Didn't expect to create a vibe with Dharmendra
For someone who made her debut with a Telugu film in 2009, Kriti Kharbanda has dabbled in both Bollywood and South films with equal ease since 2016.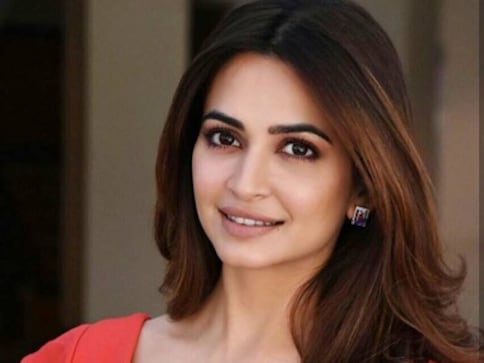 Kriti Kharbanda can easily pass off as a college goer. Blame it on her exuberance and the loud guffaws. A decade of experience in the realm of acting is something that might sound unbelievable to anyone who meets her the first time. For someone who made her debut with a Telugu film in 2009, she has dabbled in the world of both Bollywood and South films with equal ease since 2016.
Her next big ticket, Yamla Pagla Deewana Phir Se, is set to release this Friday (31 September) and just like any actor, she is hoping for the film to be a success and leave. But more than anything the film, fulfilled her long cherished desire of working alongside Dharmendra. "I had least expected that I will succeed in creating a vibe with Dharam ji. While shooting for the film, we got talking and one day he requested me to make a video of "jaha log hilte rahte hai aur wo video continue hota rahta hai". My first reaction was: Boomerang? After I did the video for him, he then requested me to download the app on his phone and later enquired about Instagram. The relationship has become so much cooler now. When you meet him, it will seem to you that he knows you for long. He wants to know everything about your life," says the chirpy actress. Ask her about her favourite Dharmendra film and in a jiffy the actress mentions Chupke Chupke. "I remember Chupke Chupke as one of the first few films I watched and oh my God! how can anyone look so handsome in a driver's attire?"
Talking about her shooting experience, Kriti reveals that the personality of Sunny Deol was a bit intimidating in the beginning and it was her, who took the initiative to break the ice. "I can't remain quiet for too long. It was only after the silence became unbearable that I requested him to say the 'dhai kilo' dialogue for me, to which he gave a very curt reply and told me to never ask him to do it again. He then asked why I was asking him to say the dialogues as its only his fans who make such requests, to which I replied, 'I am your fan too.'" She reveals that after she made the request, everyone on the set thought of her as someone crazy but then it also brought about a marked change in her equation with the macho actor. "Though it's been all cordial and and warm ever since, I am still afraid of him. He has this amazing look in his eyes which one often finds in saints."
But more than the starry appeal of the Deols, it was the plot of the film which was more sacrosanct for the Guest Iin London actress. Before signing the film, the actress made it clear to the producers that she will need to hear the script first. "I can do the biggest film and it may not work. As an actor, I have every right to know what my character is and where do I stand in the film. Just because I am newcomer or an outsider or a girl, does not mean I do not have to know what the script is. No director, producer or actor can walk up to me and ask me to do something – it's not going to happen. I will choose what I want to do, whether I choose to sing and dance or do action or play a character or just lie in a corner, is my call." The actress discloses that she even auditioned to grab the role of a Gujarati ENT specialist.
For someone who was born and brought up in Delhi and Bangalore, mastering Gujarati proved to be a challenge. She believes that the true essence comes out only after one has grasped the diction of a language. "I dubbed for the movie three times because I was not convinced the first and second time. You find a movie difficult to shoot only when people around you are difficult. No one will say this but characters are never difficult if you are an actor in the true sense. When you say that there was no fun shooting the film, it only means that you did not enjoy what was around you," says a thoughtful Kriti.
The actress, who harbours dream of playing a character similar to what Urmila had portrayed in the 2004 release Ek Haseena Thi, was applauded for her cameo in the recently released Karwaan. Ask the actress on her mentor in the industry and she mentions that she is extremely thankful to the veteran actor Kulbhushan Kharbanda. "It was because of the surname that I managed some publicity as I was dubbed by a certain section of media as his granddaughter. On a serious note, I would like to give that credit to myself as I had no one to guide me. No one can be certain about the things that will work in the industry. You can deliver a superhit film, but if it's destined, despite the success, you won't last for long. In my case when Raaz Reboot did not work, I could have not got anywhere, but I did. There is only one guide and that's your mind." Touché.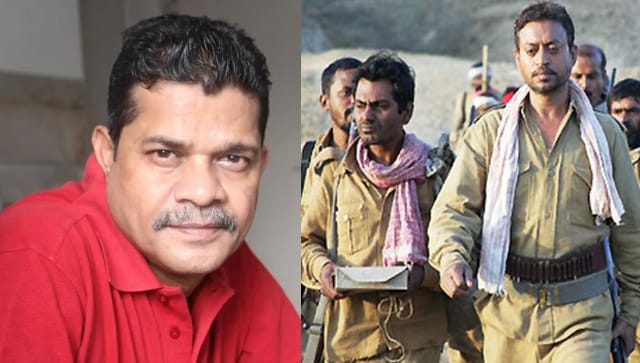 Entertainment
The 61-year-old screenwriter, who was suffering from liver cirrhosis, passed away at a hospital on Thursday night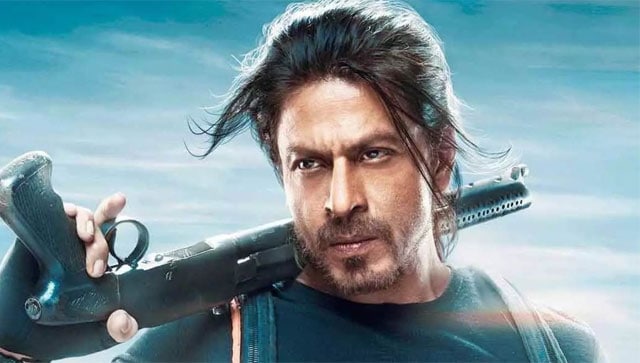 Entertainment
The BBFC shared the rating for Pathaan on its official website along with detailed rating information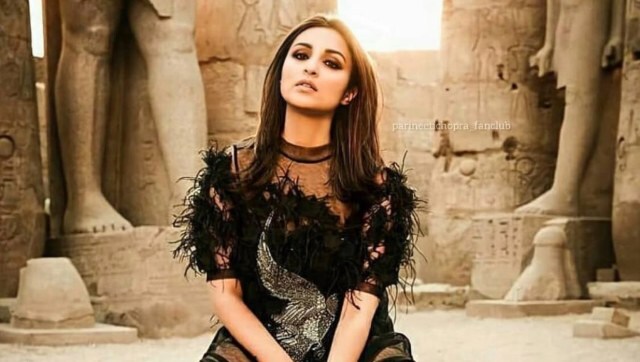 Entertainment
arineeti took to social media to share the happy news.