Kolkata's Jazz Fest 2017, featuring Erik Truffaz, Amyt Dutta, was a showcase of the genre's experimental potential
Kolkata's Jazz Fest 2017, which featured Erik Truffaz, Miti Adhikari, Riatsu and Kefaya, stood out from other festivals because of its informal, intimate atmosphere
"It's Glastonbury without the mud," chuckled Miti Adhikari (the noted music producer who started his career at the iconic Maida Vale studios recording bands like Coldplay and Radiohead) as it started to rain in earnest on day two of the Kolkata Jazz Fest 2017. What started off as a light drizzle soon became a steady, relentless shower that showed no signs of letting up. Wondering if the music festival would get washed out, I carefully watched the audience's reaction. Though it did manage to scatter some people who grudgingly got up and headed to the food stalls for shelter, it didn't succeed in doing much more than that. A handful opened out their umbrellas to shield themselves, a few others pulled up jacket hoods or covered up with shawls. Curiously, very few people left.
The abundance of reasonably priced alcohol no doubt played its part in keeping people warm and in high spirits. By the time Eric Truffaz took the stage with Riatsu to bring the evening to a close, the rain was completely forgotten. Fans surged back towards the stage from all directions, trading their dry corners for a closer glimpse of the trumpeter who was back in Kolkata after 10 years. He did not disappoint, performing this time with the young ambient electronic artist from Mumbai Riatsu (Shadab Kadri), vocalist Neil Gomes and percussionist Anand Bhagat. As Neil rapped and sang I was fascinated to recognise a few lines from Kabir's well known doha (couplet) 'Kal Kare So Aaj Kar'. Anand brought the beat to this ensemble through a variety of different instruments, including the Middle Eastern doumbek, the djembe (Africa), the bongo (Afro-Cuban) and the didgeridoo, an indigenous Australian instrument. The result was hypnotic. Even though the venue was large, it felt like an intimate gig. Truffaz seemed to be enjoying himself as much as the crowd. Referring to the day as "rainy but dreamy", he danced and clapped, coming to the front of the stage and drawing the audience in as they delightedly responded, swaying and holding up their drinks, completely mesmerised by the performance.
The elements of the unexpected that characterised this set reminded me of the conversation I had had with Amyt Datta right after he got off stage. He opened the festival this year along with the city's favourite young drummer Jivraj Singh, and Reinhard Kleist, the German graphic artist. I asked him what he was trying to achieve with his performance and he said he was "trying to reach out to listeners with tunes they haven't heard before. People like listening to what's familiar to them. I want to move away from the standards. Jazz is broad enough to take anything under its umbrella."
Interestingly, this seemed to emerge as a major feature of this year's festival. As Munir Mohanty, a live music enthusiast and long-term patron of the Jazzfest pointed out, the line up was getting more experimental every year. He remarked on the aspects that were borrowed from other genres such as rap or electronic. "This year in fact seems to be almost all new as opposed to at least one or two acts that are completely straight up jazz."
Historically jazz originated in African American communities in New Orleans in the late 19th and early 20th centuries and has its roots in blues and ragtime. As it spread around the globe, it was impacted by various local music cultures and the definition broadened to include many different influences. What characterises jazz is its fluidity. As a genre it is marked by improvisation and collaboration.
In keeping with the evolution of jazz the festival this year was notable for its cross-genre collaborations. The EYM trio was joined by Mirande Shah who sang folksy tunes in Bengali and Hindi. C.A.R from Cologne played a blend of EDM and jazz with doses of 'Krautrock'.
My personal favourite, Kefaya had a unique and eclectic sound, drawing from traditional folk music across the globe. One could detect different influences in each song; for example one tune would have a strong Middle Eastern vibe while the next was rooted in Indian Classical. What intrigued me most was how they arrived at that sound with only western instruments. Speaking to band member Domenico Angarano I learnt that what had sounded so much like sarod was in fact Giuliano Modarelli on guitar. "He uses different techniques to get different resonances; it's like a language, you pronounce it differently even if the letters are the same and it sounds like it belongs to another culture."
What set the festival apart was its atmosphere. "I always enjoy it," acknowledged Jivraj Singh, adding "It's a relaxing festival!" Unlike huge, impersonal festivals this was informal and intimate, allowing you to get up close and personal with the music and interact with the musicians. Jazz Fest 2017 was a unique treat for music lovers.
music
Noteworthy acts at the Goa Jazz Festival this year are Erik Truffaz, Vasundhara Vee, and Kefaya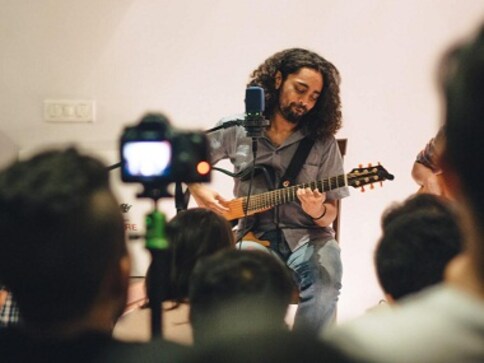 Entertainment
Living rooms, art studios and galleries, even bakeries are the new playgrounds for indie musicians in the country. Far from the chatty crowds in clubs who go straight for the bar, there are now spaces for musicians and listeners alike.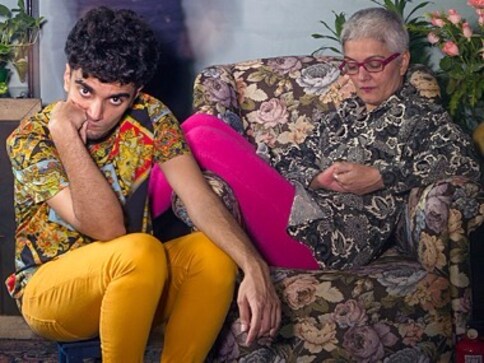 Life
Although she undertook a brief amount of training in Carnatic music, coming from an Iyer family, Jayashree Singh — best known as the vocalist for the rock bands Pinknoise and Skinny Alley — was mentored by one of Kolkata's renowned jazz singer, Pam Crain | #FirstCulture