Koffee with Karan Season 5 Episode two: Twinkle Khanna should have her own talk show
Once the Rapid Fire round of Koffee with Karan began, Twinkle opened a Pandora's box of sex jokes, which left Akshay Kumar red in the face.
Episode two of Koffee With Karan season five with Akshay Kumar and Twinkle Khanna will probably go down as one of the most entertaining episodes of the show.
This is not just because both Akshay and Twinkle have a mean sense of humour, and together with Karan Johar, the three of them had us laughing consistently through the 40 minutes of the show, but because this is first time both Khanna and Kumar have shared the couch and a frame together.
The first thing to be noticed from the episode is the comfortable chemistry Akshay and Twinkle share. Their's is a 15 year old marriage, and we got to hear interesting anecdotes about their relationship: from it beginning as a fling, to Twinkle making a pros/cons list before marrying him to Akshay claiming that he owes his entire career to her because she said she wouldn't have a second child if he didn't start doing sensible films.
It's important to note that Koffee with Karan is a public platform and therefore it's not wrong to assume a lot of the content on the show could be put out there for entertainment purposes ie, we don't know what is real and what's a put on. However, chemistry can't be faked, and neither can genuine friendship. Akshay and Twinkle seems to have lots of both.
Akshay even sang a Frank Sinatra classic, 'Strangers In The Night' for Twinkle, which he revealed he had been practicing for a month to perform on the show. Accompanying Akshay was musician Raghav Sachar with the saxophone, and at one point Karan got to dance with Akshay as he sang the song.
Once the Rapid Fire round begun, Twinkle opened a Pandora's box of sex jokes.
She called Akshay, "built to last" and said he has "some extra inches" as opposed to the Khans (she says she meant feet, but c'mon Twinkle, we get you, wink wink) and that women are not like "faucets" and don't get turned out by just one twirl.
But the winning statement of the day has to be when Karan asked Twinkle who she found hot in the film industry apart from Akshay. "John Abraham. I like tall, strong, jock type men who don't talk too much. Works."
Preach, girl.
Second winning statement of the episode came right at the end (but can't resist bringing it up now). When Karan asks Twinkle what he experience of the show was (given she has been refusing to come for years) she said, "when I watch the show, I'm sure i'll find it better than that hostage video of yours (the video Johar released around the controversy of his film, Ae Dil Hai Mushkil).
Johar's reaction to this could be what future memes are made of.
Also, we love how she made no (funny) bones about talking about Karan Johar's alleged sexuality. Now we understand why Johar himself chooses to be ambiguous about it, because to each their own, but Twinkle decided that there was no masking the jokes. Interspersed through the episodes are jokes about Karan and other men, and several references to 377.
Don't you just love guests on Koffee with Karan who can rock a humour while also not being diplomatic?
Part of Twinkle's lack of diplomacy rubbed off on Akshay Kumar as well. When he was asked in the rapid fire, who would out last him among the khans, Shah Rukh, Salman and Aamir he said — "If they stop smoking they can, otherwise I will."
Watch the episode here.
Entertainment
The incident occurred on Monday evening near a temple in Andheri, according to police
Entertainment
Kangana Ranaut will play Sita in The Incarnation, which will be directed by Alaukik Desai.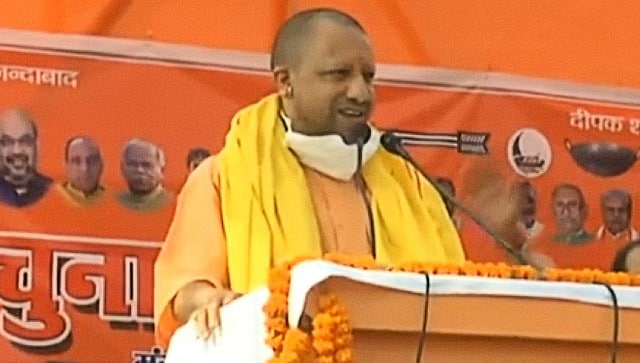 Entertainment
The seers alleged that Bollywood artistes consume alcohol, eat meat and involve in immoral activities due to which they can never represent pious characters of the Ramayana.