Kodi review round-up: Dhanush shines with his double role in this political thriller
Tamil films audience have a lot to look forward to this Diwali. Apart from Karthi's Kaashmora, Dhanush's political thriller Kodi has also hit the screens this weekend.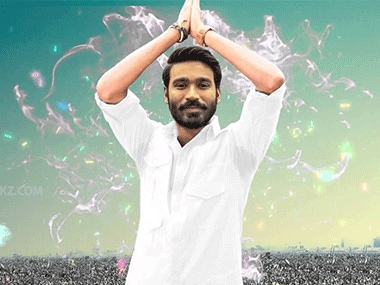 Written and directed by RS Durai Senthilkumar, it will have Dhanush playing a double role for the first time.
A politician, played by Dhanush, has to contest against his ambitious lover (Trisha) on the poll ground. Situations arise where his twin also has to get involved in the battle.
The Times of India speaks about Dhanush's performance in the film, "Kodi shows how a good actor can make a film rise above its genre. Dhanush's performance here, subtly delineating the two roles, is a delight to watch. He shines in the mass hero moments as well as the dramatic ones." The critic has given the film four stars out of five.
PressKS.com says about the film, "Kodi is a political mass entertainer with excellent performance by Dhanush and Trisha. Dhanush shines out and out with his dual role play. Commercial dialogues score high." They give the film a rating of 3.5 out of 5.
IBTimes says, "Kodi is purely a mass film in which Dhanush has excelled in dual roles. His performance in two characters undoubetedly remains the major highlight of the film. Trisha will be seen in a bold role and Anupama has done justice to her limited role."
Here is what the audience has to say about the film:
#Kodi Vetrikodi Kattum👍 Will be a return Hit for @dhanushkraja. @durairsk's best so far. Ideal festival mass film with content substance too

— Kaushik LM (@LMKMovieManiac) October 28, 2016
#Kodi: Mass in 1st Half.. Class turns Mass in 2nd Half.. Result is Total Marana Mass.. @dhanushkraja is in Top form and has a Clean Winner 👍

— Ramesh Bala (@rameshlaus) October 28, 2016
#Kodi: Second half has a good bunch of surprises with a new concept getting introduced for the third act. Vetrimaaran-like ending.

— Sidhu (@sidhuwrites) October 28, 2016
Updated Date: Oct 28, 2016 18:12:15 IST