Know your releases: Happy Bhag Jayegi, UnIndian, Dharma Durai, Pete's Dragon
What movie will you see this Friday? There's a bunch of new releases to choose from, including Bollywood release Happy Bhag Jayegi.
With the excitement of the Rustom-Mohenjo Daro clash behind us last week, it's time to look forward to a new Friday, and a fresh set of releases.
And while there certainly aren't any high-profile, big budget productions to look forward to on 19 August, the new releases make up for it in terms of variety and quantity.
So while there are at least two films for Bollywood buffs to choose from, for Hollywood aficionados, there are at least three options, and regional cinema has some offerings as well.
Let's get down to business:
Film: Happy Bhag Jayegi
What it's about: Think Runaway Bride-meets-Bajrangi Bhaijaan. Nah, we're just kidding. HBJ is about a bride on the run, who accidentally crosses over into Pakistan. The encounters she has then form the crux of this rom-com, which its makers are pitching as a "run-com".
Who's in it: Diana Penty, making her comeback after Cocktail. Also, Abhay Deol, Ali Fazal and Jimmy Shergill.
What may work for it: The lack of competition at the box office could be a major plus for this film. On te other hand, people may just prefer to catch up with either Rustom or Mohenjo Daro, if they haven't seen those films already, or head for one of the Hollywood films. HBJ's garnered some buzz for its soundtrack, including the single featuring Mika Singh: 'Gabru ready To Mingle Hai'.
There's also the fact that it has Aanand L Rai's name associated with it — and after Tanu Weds Manu and Raanjhana, that does have some cachet, especially when it comes to an offbeat subject like this, with a female protagonist.
HBJ is directed by Mudassar Aziz.
Film: UnIndian
What it's about: An inter-cultural romance between a single mother Meera, and an Australian man called Will. This romcom was promoted with the tagline "Things are about to get spicy". Depite fairly positive reviews, UnIndian didn't exactly set the cash registers ringing at theatres across Australia. With its release in India — and despite reports of some heavy snipping from the censors — the film's makers are hoping to reverse its fortunes.
Who's in it: Bret Lee, Tannishtha Chatterjee
What may work for it: Lee. Lee. Lee. Tannishtha Chatterjee's performance. Lack of box office competition (see above). The generally positive feedback.Low expectations.
UnIndian is directed by Anupam Sharma.
Film: Dharma Dhurai (Tamil)
What it's about: Dharma Durai — the film's title is the same as the name of its protagonist — is a village doctor who believes in serving his village and staying close to his roots. But he also seems to have a violent streak when it comes to safeguarding what he holds dear. And then, it's watch out enemies!
Who's in it: Vijay Sethupathi, Tamannaah Bhatia, Aishwarya Rajesh and Srushti Dange
What may work for it: The tremendous amount of interest in Vijay's role and the fact that he's playing a multifaceted character. The soundtrack, which includes racks like 'Endha Pakkam', 'Aandipatti', 'Poi Vaada' and 'Makka Kalanguthappa'. Vijay's chemistry with Tamannah.
Dharma Durai is directed by Seenu Ramasamy.
Film: Nine Lives
What it's about: We've seen this premise a countless times before — a protagonist being stuck in someone else's body (Freaky Friday, Hot Chick) because of some curse and having to free themselves before a stipulated deadline, or else stay in that form forever. In this English language French comedy film, it's a businessman who is stuck in the body of a cat. Tom Brand is estranged from his wife and 11-year-old daughter. When he's rushing home for his little girl's birthday with a cat as a gift, an accident causes him to be stuck in the pet's body.
Who's in it: Kevin Spacey, Jennifer Garner, Christopher Walken
What may work for it: A cat as a protagonist!
Nine Lives is directed by Barry Sonnenfeld.
Film: Pete's Dragon
What's it about: This is a Mowgli-esque tale with a twist — it isn't a panther or wolf that save a tot whose parents are killed, it's a dragon. Pete (the child) names his dragon saviour Elliot, after a story book his parents read him. But when human beings come to the forest where Pete and Elliot live, some difficult situations arise, and choices must be made.
Who's in it: Bryce Dallas Howard, Wes Bentley, Robert Redford
Why it may work: Because it's Disney. And because the feral child trope — Mowgli, Tarzan et al — is one that's worked well in cinema this year.
Pete's Dragon is directed by David Lowery.
Film: Ben Hur
What it's about: Ben Hur.
Who's in it: Jack Huston, Morgan Freeman.
What may work for it: Who doesn't love a full-blooded historical drama? Chariot races? Bring 'em on! Roman empire tidbits? Oh yeah, we'll take those. Those not-so-great reviews? Hmm...
Ben Hur is directed by Timur Bekmambetov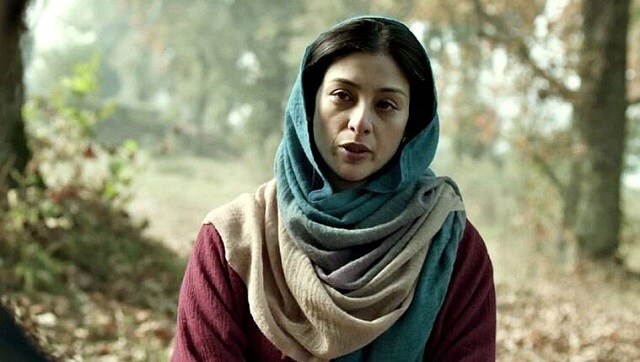 Entertainment
Khufiya will see Tabu play a R&AW agent "grappling with her dual identity of a spy and a lover."
Entertainment
Maestro never pretends to be anything but a tamed version of its original. Director Merlapaka Gandhi wanted to make a film that is easily accessible, and as such he mostly succeeds.
Entertainment
Laabam is mired by tiresome public speeches, awkward fights, dance numbers and television debates, none of which add any value to the story.