Kim Kardashian West held at gunpoint in Paris by two armed masked men
Kim Kardashian West was held at gunpoint in her Paris hotel room Sunday night, according to her spokesperson.
Kim Kardashian West was held at gunpoint in her Paris hotel room Sunday night, according to her spokesperson.
"Kim Kardashian West was held up at gunpoint inside her Paris hotel room this evening, by two armed masked men dressed as police officers. She is badly shaken but physically unharmed," spokesperson Ina Treciokas tells CNN.
Kardashian West is currently overseas for Paris Fashion Week along with her mother, Kris Jenner, and sisters, Kourtney Kardashian and Kendall Jenner.
Her husband, rapper Kanye West, abruptly left his set early at the Meadows Festival in New York on Sunday night after telling concert goers there had been a "family emergency."
The Meadows NYC's official Twitter account confirmed West would not be coming back to finish his set.
Due to an emergency, Kanye West had to end his performance early. Please get home safely.

— The Meadows NYC (@themeadowsnyc) October 3, 2016
Concert attendees shared videos of the abrupt departure. The crowd gasped in surprise.
"Dude just ran on stage and grabbed Kanye and he said, 'Sorry guys, family emergency I have to leave the show' and just ran off the stage," Twitter user Joe Berg said.
"It was wild, too, because Kanye ignored the dude at first like on some 'I can't leave' and dude wouldn't leave without Kanye leaving with him."
CNN's Frank Pallotta was at the concert and tweeted: "Everyone was shock it just ended. No reason given, just 'family emergency.'"
Just a few hours before the traumatic incident, Kim attended the Givenchy runway show where Kendall was walking. Kim and Kanye are very close with Givenchy's creative director, Riccardo Tisci. Kimye, as the couple is collectively known, visit Paris regularly and also held part of their lavish wedding there in 2014. The couple hosted their rehearsal dinner at Versailles and Lana Del Rey performed.
Earlier in the day Kim posted a picture of her outfit to Instagram with the caption "Details."
It has not been an easy week for the reality star. On Wednesday, Kim was rushed by prankster, Vitalii Sediuk, who tried to kiss her famous rear end. Sediuk, who has pranked celebrities like Bradley Cooper, Will Smith and Gigi Hadid, was immediately tackled by her bodyguard.
Find latest and upcoming tech gadgets online on Tech2 Gadgets. Get technology news, gadgets reviews & ratings. Popular gadgets including laptop, tablet and mobile specifications, features, prices, comparison.
Entertainment
Kelly Preston, who most recently appeared opposite husband John Travolta in Gotti, had been battling breast cancer for two years.
Entertainment
Without insurance coverage, many producers cannot get the completion bond or guarantee that banks require to lend to productions.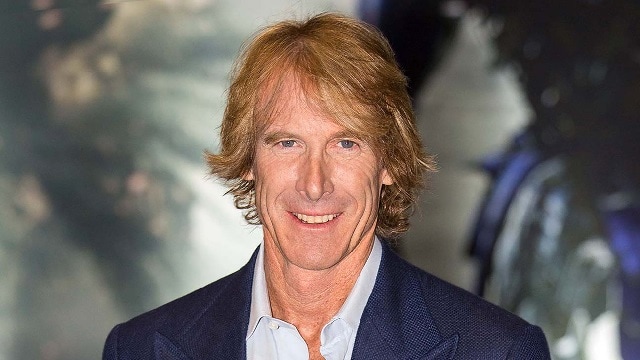 Entertainment
"We worked out the safety issues months ago," Michael Bay said about tackling the coronavirus outbreak on his set